While cities like Montreal and Vancouver are known for their historic charm and outdoorsy-ness, Toronto is an incredible city that has the best of museums, tons of markets, funky bars, and delicacies that will keep you wanting more.
This blog consists of a detailed budget travel guide to Toronto that will cover everything you need to know before dropping in!
Ranked as the fourth most livable city in the world on the basis of education, culture, art, and sightseeing, there are many options for everybody to explore on a budget. 
Explore more travel guides on a budget that we've mentioned for you.
The Best Time to Visit Toronto
The Best time to visit Toronto is during summer (late April to June) and fall months of September and October. However, it's a little too busy during summers hence the prices rise so a better idea is to plan a visit during fall with pleasant weather and crowd and prices are much cheaper.
The landscapes are gorgeous for sightseeing and photography. Winters on the other hand are very chilly which makes it uncomfortable for walks and tours.
What to Do in Toronto on a Budget Travel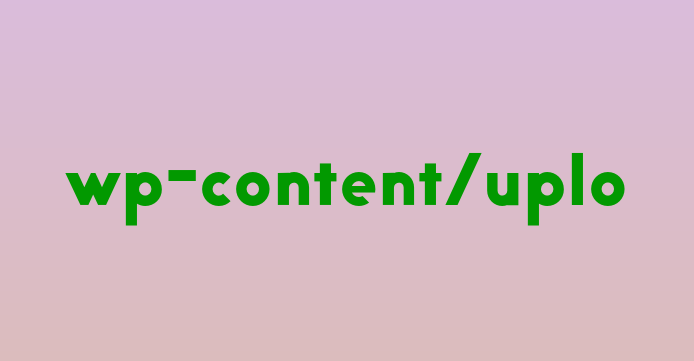 There are plenty of cheap and budget-friendly activities to explore in Toronto. With the diverse culture that Toronto has, you'll get a glimpse of Chinatown and Italy, but Greektown, Koreatown, India, Poland, Little Portugal, Malta, and a lot more!
Here are a few things you should definitely try in a budget:
Visit the iconic 550m CN Tower, walking on the exterior of the tower with an entry ticket of 40 CAD. You can also enjoy a fine dinner if you plan to exceed your budget making it worth a shot.
Tour the Art Gallery of Ontario with more than 100k items in the collection.
Visit the beaches of Lake Ontario, including Woodbine, Hanlan's Point, Cherry Beach, and Sunnyside, to name a few.
Explore the Royal Ontario Museum.
Free 90 minute walking tours.
Harbourfront center hosts a lot of cultural events to try.
Ax throwing venues such as BATL, book your time slots and get going with your friends for an amazing experience.
See hockey hall of fame.
Public Transportation in Toronto
Toronto has one of the best-connected public transportation services is the most cost-efficient and effective mode of travel. Buses are really equipped and crowded but also very cheap however the schedules vary day today.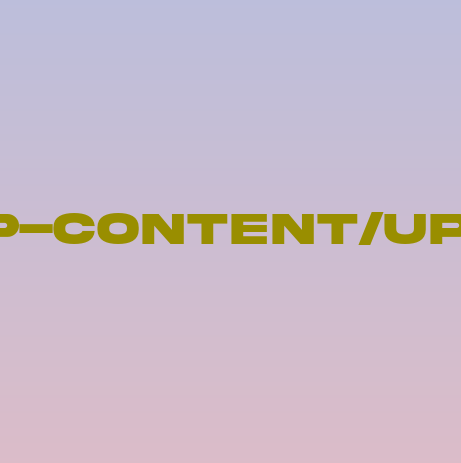 Subways are the next best transportation preferences, including Yonge-University, Bloor-Danforth, Scarborough, Sheppard, the major routes that connect the city.
Streetcars are run by overhead electric cables, you can read about riding TTC streetcars in detail here. You can also catch commuter GQ Trains and you can start your ride from Union Station, Toronto's premier transit hub.
Where Do I Stay in Toronto on a Budget 
Toronto hasn't much of hostels, the ones that are budget-friendly options include HI Hostel Toronto, The Only Backpacker's Inn, and The Parkdale Hostellerie are a few of them. 
If you're looking for hotels, these are a few budget-friendly options to try:
Planet Traveler Hostel
The Alexandra
Super 8 by Wyndham Downtown Toronto
Chelsea Hotel Toronto
Holiday Inn Express Toronto Downtown
Hotel Victoria
Gladstone Hotel
Where to Eat and Drink in Toronto
Toronto has tons of international food, however, street food, hot dog, and sausages are best found here. Famous for its delicacies, you'll get everything, from tacos and classic seafood, you find the best cafes for brunch, day drinking, and barbecue. 
Check these preferences for best eating and drinking options:
Newish Spots
Le Swan
Mother Tongue
The Annex Food Hall
Parallel
Neighborhood Standbys
Terroni
Grand Electric
Honest Weight
Planta
What Can You Do at Night in Toronto
Toronto has multiple tempting options to explore at night. These are some listed exciting things to explore in Toronto you must try to avoid missing out on:
Get yourself professional sports teams Toronto Maple Leafs (NHL), Toronto Raptors (NBA), Toronto Blue Jays (MLB), and Toronto FC (MLS).
Skydiving at iFly Toronto for stimulating skydiving experience. 
Watch Niagara falls at night to experience illuminations.
Sign up for Toronto's Food tour for the epic best restaurants, food trucks, and hole-in-the-wall spots.
Explore the Distillery District with 40+ boutiques stores that include theaters, art galleries, coffee shops, you have it all.
Experience an evening dinner cruise.
Visit CN Tower at night for an amazing top view of the city.
7 Fun Facts About Toronto
Canada's largest city has got some mindblowing facts that you will be astonished to know:
Toronto Islands were not always islands, it was once a peninsula.
Canada is the only place that has 7 major sports leagues.
The legendary slugger Babe Ruth playing for the minor league Providence Grays, the play took place at Maple Leaf Park. 
Toronto has more than 10 million trees, especially a 300-year-old red oak in North York.
Canada's final hanging happened in Don Jail.
Mackenzie House on Bond Street, the home of the city's fort mayor is very haunted.
The world's 360-degree restaurant biggest wine cellar resides for which Guinness World Record history was made. 
Toronto Budget Travel Guide: Money-Saving Tips 
Toronto is one of the most famous cities in Canada makes the best travel destination around the world. 
If you're a solo traveler, check out our latest blog on Budget-friendly tips to travel to any destination on a budget.
However, Toronto isn't cheap in the context of accommodation and cost of living. The listed money-saving tips will help you save extra bucks:
A City Pass worth 78 CAD includes free entry to CN Tower, Royal Ontario Museum, the Toronto Zoo, and many more such attractions will be covered.
There aren't many affordable hostels and hotel accommodation for a longer vacation can get really expensive, consider staying with a localite if you're traveling solo.
Use a reusable water bottle to save money as tap water is as safe around the city.
Prefer street foods and local dishes instead of restaurants.
Visit the Art Galleries of Ontario on Wednesdays as the entry fee gets free.
A PRESTO Card (public transportation card) costs around 6 CAD where you can get additional discounts.
Free activities like free film festivals, pillow fights, Halloween parties, are great ways to spend evenings meeting new people and enjoy at affordable prices.
How to Stay Safe in Toronto
Downtown Toronto is one of the safest cities to travel alone, however, you need to be vigilant while walking on the streets of Toronto, these are some of the tips you must follow to keep yourself safe (for all travelers): 
Avoid walking in dark and isolated places during the evening and night.
Be cautious during Weekends nights as you'll find numerous drunk people on the streets.
Subways are mostly crowded all day but are a little isolated at night so be careful of that. 
Don't listen to music with headphones on.
Always check around and inside your car before going inside and lock your car immediately. 
Always stay alert of your surroundings and make sure nobody is following you.
What Should I Avoid in Toronto
While you're in Toronto make sure you should avoid these pointers:
Staying right downtown is expensive and choose hotels nearby the subway to save extra.
Skipping smaller attractions as they're free of cost.
Eating at restaurants and shopping at malls.
Not packing for winter weather, especially during fall.
Not taking public transit. 
Explore street shops and markets and promote local products.
FAQs
How Much Does a Toronto Tourist Visa Cost?
The tourist visa US Visitor Visas (B-1 visa and B-2 visa) costs $160, C-1 visa for transits to the US costs $160, F visa for students and academics costs $160, D visa for airline or ship crewmembers costs $160. 
How Do I Get a Toronto Tourist Visa?
The process of getting a Toronto tourist visa involves a completed, printed, and signed visa application form, recent passport size, and valid passport which takes a processing time of 3-4 working days.
These are the documents required Canada Visa so check them out for a detailed overview.
How Much Should I Budget for a Trip to Toronto?
An average expense of a solo traveler in Toronto adds up to $1,500, while two travelers add up to $2800 and a family easily spends $5,195 that including everything starting from the accommodation, traveling, sightseeing and food. Accommodation adds to an average of $50 a day while food adds up to $30 per meal.