Have you ever wondered "How did she take that shot" while scrolling through your favorite Travel Bloggers profile?
Taking self photos can be one of the major tasks travelers find painful and I am here to break down how can you take solo travel photos without having an Instagram husband!
The only thing you want to remember is "You CAN take pretty pictures of yourself when you're a solo female traveler."
Having that said, let's jump right in!
Before We Start on Important Tips for Solo Travellers I have listed Common Mistakes Made by Solo Female Travelers.
8 Important Tips to Take Solo Travel Photos 
"Before you start, think of the dream album you've always thought off. You can also start off creating boards from Pinterest to get help"
1.Take Inspiration
Inspiration is everything. While the location you've chosen is the ultimate theme of your trip, you can think of additional colors, contrasting outfits for well-known landscapes that can actually bring life to your pictures.
Check for picture ideas from Pinterest and create a board that will help you stick to the theme in every context.
2.Ideate Before You Leave
Planning is everything. When you'll look through pictures on Pinterest or Instagram, look for colors, outfits, locations, food, everything that's picture-worthy and create a few ideas around how and what you'll be capturing.  
Keep in mind that if you like a photo, find a new way to frame it, find new colors, think about the composition, or change the movement rather than just copying the same.
3.The Selfie Trick
While the selfie trick will make you look a little too touristy, trust me everybody does this on Instagram.
So yes, while you're visiting a new destination, don't forget to flaunt that selfie stick and create photos and videos of everything that you like, including yourself!
Although there one thing to note, is that the camera gears must not be banned, or else you might end up paying more.
It's convenient to have a phone with a good camera if DSLRs seem a little risky to use at that point.
4.Ask for Help
As a tourist you can always ask anybody to click your pictures, nobody really denies it. Check for localities who look genuine, show them your inspiration pictures and ask them to click pictures in angles you like.
Show pictures for inspiration, set up the framing of your phone, camera, and have all of your camera settings ready to go.
5.Put Random Parts of Your Body Shots
Get creative while clicking pictures. It is not necessary that every picture needs to be a full-body shot. Instagram loves aesthetic pictures and you can create them by taking arm shots, feet shots, outfit shots, and so on.
These pictures are highly creative and relatable, something every Pinterest and Instagram user would relate to.
6.Slow-motion Videos
Slow Motion videos are a great way to capture a series of images, you can create your Slow-motion videos and also of your journey. Video making and editing is an art most Travel bloggers are picking up to better their game, so when in dilemma, video travel content will always reach more people.
7.Collab With Other Solo Travelers
While landing up in a new place, you'd find other solo travelers being tourists as well. So it's safe to say that you guys are on the same boat as they might be looking for opportunities to get clicked too.
Befriending such travelers can be of mutual help as you can help them with their shots while they click for you.
8.Ask a Guide
Tour Guides can be of great help in this situation. While visiting a new place, since the guides are aware of the best locations and are pretty much used to clicking pictures, asking a guide to get your shots is a great idea.
They will be more valuable as compared to other strangers as first they are used to it and can suggest better locations ad you can end up paying a little tip which hurts nobody!
Solo Travelers Photography Tricks to Note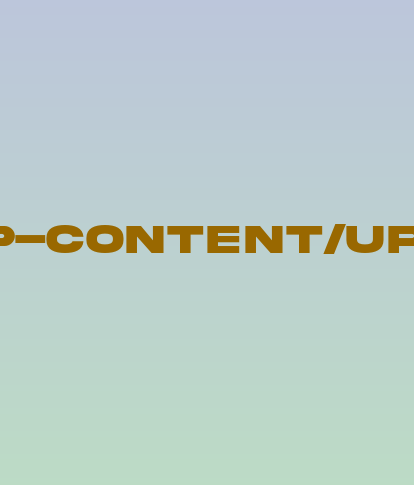 1.Self Timer from SmartPhone
These days even Selfie Camera or Front Camera has a self-timer to click pictures as you want. Set your smartphone in a stable background, there are various phone stands and Gorillapod that can help you with this, and with remote control, get your perfect shots with that one click, without bothering anybody else.
2.Camera and Tripod.
Although handling a phone is much easier than using a DSLR camera, if you're looking for better quality pictures, this is the way to go. In this case, a Tripod and remote control are crucial.
Since cameras fall into a more valuable gadget its safety is going to be a thing of concern, and you'll have to be aware and careful of your surroundings.
3.GoPro or Drone
GoPros and Drones can also be additional gadgets that can help you get the right kind of shots. While you're planning to dive underwater or trek in the mountains, you can use a drone to fly and shoot videos and pictures.
A GoPro on the other hand is much like a camera which is ideal to work in flexible conditions which sometimes cameras are unable to achieve.
An extra benefit of a GoPro is you can take wide-angled photos which means it's easy to get your whole body and the scenery in the shot.
How to Click Pictures Confidently?
Being a tourist to a new place might feel a little awkward while you decide to click your pictures, but no worries.
It's every traveler's plight but I've got you! It's only the first couple of times when it felt insane and later I was so used to it, and so will you.
If it still bothers you a little, here's what you can do:
Reach the Location Early Morning
Get off the tourist track
Practice
I will explain you!
1.Reach the Location Early Morning
Reaching early morning to the places you want to visit has its perk.
While waking up early and planning the day might seem hectic, you can get a lot of pictures clicked with very few people around hence you can take your time, alone and get the shots you want.
Best for the crowded tourist locations for sure.
2.Get Off the Tourist Track
Since you've got your pictures of tourist places in the morning, while it was all empty. You can now visit the off roads, countryside as they'll be less crowded anyway and people would love to help in any way possible.
Also, don't miss out on trying homemade cuisines if you get an opportunity!
3.Practice
Practice your photography skills. This goes even when you're not traveling, start working on your pictures so that you know your best angles, lighting, and aesthetic.
This way, it takes less time while you're actually shooting at the location.
When you travel to a new place, it's quite a chance to make silly traveling mistakes. Based on my experiences.