Love has no limits, and the world has a wealth of stunning locations for romantic getaways. Numerous locations across the world offer the ideal backdrop for couples to make priceless memories, from breathtaking natural settings to lovely cities rich in history. 
These romantic places around the world provide a little bit for any couple hoping to stoke their desire and strengthen their connection, whether you're looking for a private beach retreat, a stunning countryside getaway, or a vibrant metropolis full of romance.
Prepare to set out on a voyage to some of the most beautiful and romantic locations on earth, where love truly reigns supreme.
Also Read: Best Honeymoon Destinations in the USA on Budget
Choose one of these romantic destinations to make your special someone drool, or go to a traditional location like the "Honeymoon Capital of the World," the "Paris of South America," or another.
1. Lover's Beach, Mexico
Sail to the magnificent sands of Lover's Beach, also known as Playa del Amor, a lonely island paradise located where the Sea of Cortez and the Pacific Ocean converge at the very tip of the Baja Peninsula.
Only accessible by sea, this golden strip of beach is cut off from the rest of Los Cabos by towering limestone rock formations. Just be sure to land in the proper location because, um, Divorce Beach (Playa del Divorcio), which is adjacent to Lover's Beach, is home to some dangerous cliffs.
2. Romantic Road, Germany
Create your silver-screen journey through one of the most picturesque sections of road in Europe. The road trip montage is a staple of romance films.
Germany's Romantic Road meanders through Bavaria's picture-perfect environment, passing by walled towns, rolling vineyards, and medieval castles over its more than 220-mile (355 km) length. 
Stop to stroll hand-in-hand through Rothenburg on the Tauber River's streets, stare raptly at the castles of Neuschwanstein and Linderhof, and have a picnic on the Forggensee.
3. Niagara Falls, Canada
Take a trip to the renowned Niagara Falls, which spans the border between the US and Canada, to get a taste of history and Hollywood. Since the early 19th century, this natural marvel has been a popular honeymoon location, and it has served as the dramatic setting for innumerable love songs, films, and confessions of enduring love. 
You and your significant other can enjoy the thunderous falls while gliding through the mist or experience its magnificence from above with a picturesque helicopter flight. You can also steal a kiss while riding the Niagara Skywheel at a height of 175 feet (53 meters).
4. Kiyomizu-dera Temple, Japan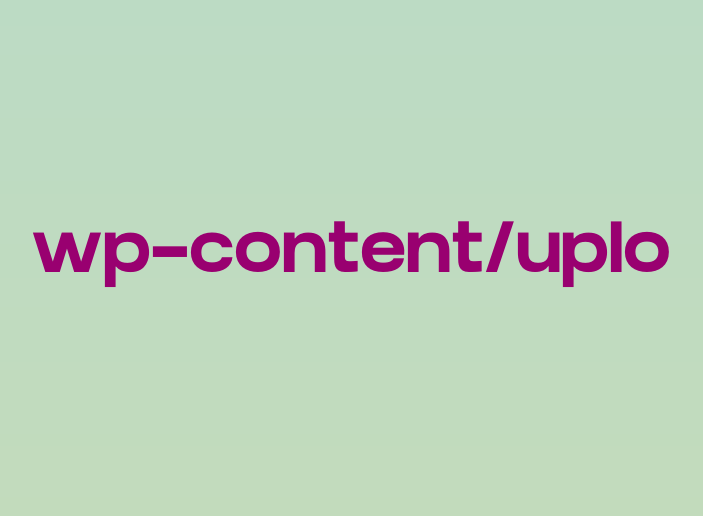 The Jishu Shrine, reputedly the oldest shrine in the city devoted to love, is located in this magnificent ancient Buddhist temple.
Jishu Shrine, which is presided over by Okuninushi-no-Mikoto, the god of relationships, is a much-liked site for singles looking for love because of its fabled ability to bring people together as well as for married couples asking for a heavenly blessing on their union. 
Close your eyes and follow your spouse between the two Koiuranai-no-ishi (Love Fortune Stones) at the shrine for an additional dose of love luck, and make sure to buy one of the numerous relationship-related charms for lasting good fortune as a couple.
5. Buenos Aires, Argentina
For couples who love the energy of a big city, Buenos Aires is the perfect romantic getaway because it mixes cosmopolitan sophistication with the sensual heat of tango.
The capital of Argentina, sometimes referred to as the Paris of South America, is unquestionably a city of love in its own right, boasting opulent architecture, vibrant parrillas (steakhouses), and the storied milongas (tango dance clubs) of San Telmo. 
Visit the city's attractions during the day, then as the sun sets, explore its alluring nightlife with a tango show and dinner.
6. Juliet's House,  Italy
Romeo and Juliet's tragic love story, as portrayed by Shakespeare, is the most romantic tale ever written. Visit Juliet's House in the enchanting Italian city of Verona and stand on the renowned balcony as your "Romeo" proclaims his or her love below.
After that, take a moonlit stroll through the old town to the historic Roman Arena to see an evening performance of an opera or concert. 
As night falls, the audience lights hundreds of little candles, which flicker attractively in the stands like the stars that Romeo so famously (and sadly) defied.
7. Taj Mahal, India
The Taj Mahal, a stunning marble mausoleum constructed by Mogul emperor Shah Jahan in the 17th century as a monument for his beloved wife, Mumtaz Mahal, is the most beautiful expression of sadness ever.
It is often regarded as the world's best example of Mogul construction, and this monument to eternal love is especially lovely in the morning when the sun is just rising and the crowds of tourists have not yet arrived. 
Other than the full moon night and the two evenings before and after, try to secure one of the extremely restricted tickets for a moonlight visit, which are only offered five nights a month.
8. Cape Winelands, South Africa
In one of the world's most captivating wine regions, raise a glass and toast to your love. These picturesque valleys, which are located between Cape Town and the Cape Fold Mountains, are home to several ancient towns and farmsteads that produce some of South Africa's best wines. 
Take a day trip to the wine regions of Stellenbosch, Franschhoek, and Paarl to visit boutique wineries, sample their vintages, unwind over a tasting lunch with a view, and admire the traditional Dutch architecture. You can also travel there by car, wine tram, mountain bike, or even private helicopter.
What are some of the most romantic places in Europe?
Europe is filled with romantic destinations. Some popular choices include Paris, known as the City of Love, with its iconic landmarks like the Eiffel Tower and charming neighborhoods like Montmartre. Venice, with its picturesque canals and gondola rides, is another romantic favorite. Santorini in Greece, the Amalfi Coast in Italy, and the fairytale-like Neuschwanstein Castle in Germany are also renowned for their romantic appeal.
Also Read: 20 Best Honeymoon Destinations in Europe & Best Time to Visit
Are there any romantic destinations in Asia?
Yes, Asia offers several romantic destinations. Bali, with its stunning beaches, lush landscapes, and luxury resorts, is often considered a top choice. Kyoto in Japan is known for its ancient temples, traditional gardens, and cherry blossoms, creating a truly romantic ambiance. 
What are some of the most romantic islands for couples?
The world is blessed with many romantic islands. Bora Bora in French Polynesia is famous for its crystal-clear turquoise waters, coral reefs, and luxurious overwater bungalows. The Seychelles offers secluded beaches, untouched nature, and incredible marine life. 
Can you recommend any romantic cities in the United States?
Yes, San Francisco, with its iconic Golden Gate Bridge, scenic views, and charming neighborhoods like Fisherman's Wharf and the Painted Ladies, is often considered a romantic city. New York City offers a vibrant atmosphere with landmarks like Central Park, the Empire State Building, and Broadway shows.