Every step of the journey on a journey across the subcontinent is accompanied by sights, sounds, and sensations that will overwhelm your senses and challenge all you thought you understood about traveling. 
It can seem like a particularly ambitious endeavor to travel by road. It takes steely nerves and the patience of a Buddhist master to drive on roadways that are jam-packed with people, cattle, camels, monkeys, and handcarts. 
However, it is entirely feasible to take a road trip in India provided you choose your routes and your vehicle wisely. 
The best approach to quench your thirst for adventure and break the routine is probably on a road trip. 
The finest kind of respite you can get from stress and turmoil is to just pack your bags, fire up your engines, and zoom away. 
13 Road Trips in India For Epic Adventures
Here is a list of the most well-known road trips in India that you really must take: 
1. Delhi To Manali To Leh
Beautiful scenery may be seen everywhere on a vehicle trip over the Himalayas. One of the nicest and most fascinating road trips in India is the one from Delhi through Manali to Leh.
On your journey to Leh, the roads may get a little perilous and difficult, but the amazing natural splendor more than makes up for it. Every courageous traveler needs to take this road journey.
Time: 25 hours
Distance: 1,019 km
National Highway: NH 1 & NH 21
2. Guwahati To Tawang
The drive allows you to see the wonders of the Buddhist culture in the Northeast and offers stunning views of mountains covered in snow. Driving up the steep, winding roads on the hills calls for expertise and knowledge.
The optimum time to take this road journey is between March and October because the roads may be obstructed by snow during the other months.
Time: 14 hours 27 minutes
Distance: 566 km
National Highway: NH 52 & NH 229
3. Old Silk Route
The Silk Route was a long-established commercial route that promoted contact between Eastern and Western cultures. Through Sikkim's Jelep La Pass, it connects Lhasa in Tibet with Delhi in India.
This route's motorable roads offer breathtaking vistas of Mt. Kanchenjunga as well as picturesque scenes of the hills and snow. You can begin your tour at Sikkim's Gangtok and go up to the Nathang Valley. 
While traveling along this path, you may see the magnificent Menmecho Lake, the Mandakini Waterfall, and the entire twisting path from Thambi View Point. The only time the valley is covered in deep snow is from January to April when the roads are in good shape.
Time: 1 hour 50 minutes
Distance: 68.2 km
National Highway: NH 31A
4. Jaipur To Jaisalmer
As you travel between Jaipur and Jaisalmer, you will pass numerous villages that showcase the colors, culture, and natural beauty of Rajasthan. Visit Jodhpur throughout your trip to experience the authentic Rajasthani culture and cuisine.
On the way, one can stop by Kumbalgarh Wildlife Sanctuary. You should expect a smooth ride because the roads along this route are in excellent shape.
Time: 9 hours
Distance: 555 km
National Highway: NH 15
5. Mumbai To Goa
If you like the movie version of the road trip, you'll enjoy the actual one much more. If you're traveling by automobile, it is recommended that you take the Pune-Kolhapur Route because it is a safer, smoother road. 
The Chiplun-Ratnagiri Route, which is often rough, challenging, and narrow, is recommended for those who are more daring and are biking with friends in search of the grandeur of the Western Ghats and fewer toll booths along the way.
You can visit the Karnal Bird Sanctuary if you're traveling along the Chiplun-Ratnagiri road. The months of December and January are ideal for this road trip.
Time: 10 hours 41 minutes 
Distance: 590 km (via the Pune-Kolhapur Route) & 577 km (via the Chiplun-Ratnagiri Konkan route)
National Highway: NH 4 or NH 66
6. Chennai To Pondicherry
It's one of the best road excursions you can have in India because the journey itself will provide you with more experiences and memories than the destination.
On the journey, one may take in stunning views of the beaches in Southern India and stop whenever they want to have a coconut or two. 
The East Coast Road is in excellent shape for riding or driving down. You might stop in Mahabalipuram to take advantage of the beaches and indulge your stomach.
Time: 3 hours 31 minutes
Distance: 158 km
National Highway: NH 32
7. Darjeeling To Pelling
This journey takes you through lush tea gardens, where you may pause and enjoy a cup of iced tea, and up winding mountain roads with breathtaking scenery on each side, giving you the impression that you are driving through Heaven. 
As the roads may become obstructed during the cold and rainy seasons, the best times to conduct this road trip are between March and June, followed by between September and December. The excellent condition of the roads contributes to a comfortable trip.
Time: 2 hours
Distance: 72.8 km
National Highway: NA
8. Ahmedabad To Kutch
Your road trip would be made enjoyable by the breathtakingly white surroundings, miles and miles of desolate desert, and the colorful contrasts of the locals living there.
The roads are in good shape, but to avoid congested roads, one should try to travel to Kutch early in the morning.
To purchase regional crafts, one must unquestionably visit the Wild Ass Sanctuary and the surrounding Hodko town. 
The months of October through March are ideal for taking this road trip. Try to arrive at a moment when you can see Kutch's full moon.
Time: 7 hours 32 minutes
Distance: 454 km
National Highway: NH 8A
9. Delhi To Agra To Jaipur
One of the best road excursions in India may be found on the well-known Golden Triangle Road. The Taj Mahal in Agra and the countless monuments in Jaipur are just two of the three culturally and historically significant cities that give travelers a wealth of sights beyond the road. 
There are no obstacles along the vast expanse of the Yamuna Motorway (NH 93), which is made up of smooth, clean highways. Due to recent construction there, you could find the NH 8 to be a little bumpy.
Time: 6 hours 58 minutes
Distance: 449 km
National Highway: NH 93 & NH 8
10. Dehradun To Nainital
As you go between magnificent hill spots, take in everything that nature has to offer while riding in the cool air. For those looking for excitement, the well-maintained roads and the turns and twists offer a fantastic experience.
Time: 6 hours 33 minutes
Distance: 278 km
National Highway: NH 74
11. Bangalore To Coorg
For those who enjoy the outdoors, a road drive from Bangalore to Coorg is a true delight. Coorg offers breathtaking picturesque vistas of the surrounding landscapes because it is one of the best hill stations in the South and is encircled by the Western Ghats. Except for a few areas here and there, the roads throughout this route are generally good.
Time: 5 hours 26 minutes
Distance: 242 km
National Highway: NH 275
12. Bangalore To Munnar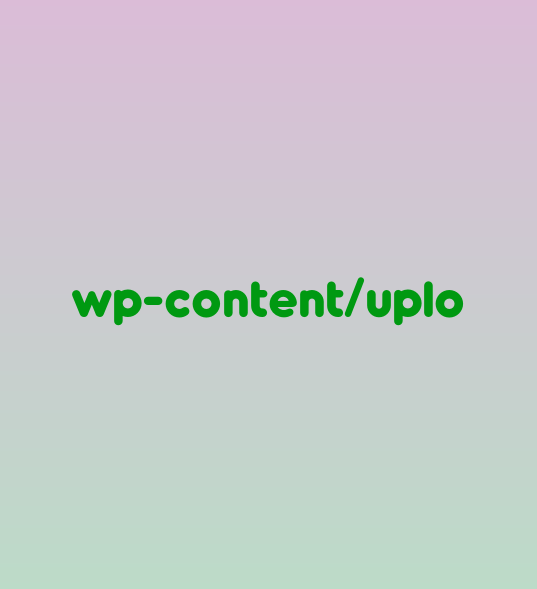 With coconut trees bordering each side of the roadways, the trip is a sea of windmills and stunning waterfalls. The voyage is made spectacular by the abundance of woodland patches, streams, tea gardens, and wooden bridges that dot the landscapes nearby. The beautiful, well-kept roads provide for a comfortable drive the entire way.
Time: 9 hours
Distance: 477 km
National Highway: NH 7
13. Kolkata To Kumaon
The gradual but breathtaking change from the verdant plains and hills to the snow-covered mountain peaks is the highlight of this road journey. It is one of those journeys where sayings like "It is the journey that matters, not the destination" are redefined. On the journey, one might disembark and explore Varanasi. 
Although there is sometimes a lot of traffic on the route, the roadways are generally in decent shape. The months of November through March are ideal for this road trip.
Time: 24 hours
Distance: 1,409 km
National Highway: NH 2