Islands are the best escapes from the typical rat race of the day to day life. A perfect place to kick-off your slippers leave work behind, and sip your favorite drinks by the beach can be a getaway you'd love for a weekend or a longer vacation.
Make a list of these Most Beautiful Islands in the World to add to your list so that you know where to hop on next weekend.
Do You Know Which Island Is the Most Beautiful in the World?
Over-the-water bungalows in the Maldives are known to be one of the Best Islands around the world, with dazzling white shores, aquamarine water, and a hub for luxury resorts.
Some of the countries that include Norway, Sweden Canada, Indonesia, Philippines, Cuba, Maldives, Bahamas have the most beautiful island landscapes that have everything to drool over! The most famous islands of the World include "The Palm" and "The World".
As a couple looking for a perfect luxury honeymoon trip, check out these Best Hotels in Zakynthos, to make your honeymoon a memorable one-of-a-kind experience.
15 Most Beautiful Islands in the World you have to check out!
These Beautiful islands feature connoisseurs with their crystalline clarity, gorgeous coral life, stunning topography, and exotic food and culture which is worth giving a visit at least once a lifetime.
Let's dive in!
1. Lofoten
Lofoten is one of the famous islands' dramatic natural attractions that has the deepest of bays that look absolutely stunning! It's a real treat as bird watching, cycling, fishing, skiing, and many other adventures that make this location tourist-friendly.
Witness the one-of-a-kind northern lights and Aurora Borealis in winters and as the sun doesn't go down in the midnight.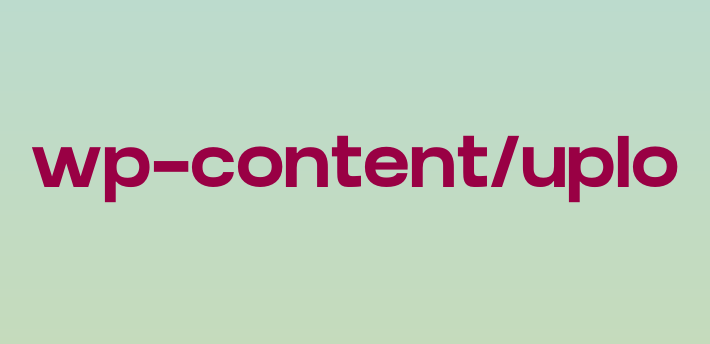 How do you get to Lofoten?
The best way is to fly from Stavanger to Bodø, which takes approx 3 to 5 hours.
What is the Best Time to Visit Lofoten?
The most ideal time to visit the Lofoten islands in Norway is in December and January when there's no sun and you can witness the gorgeous Northern Lights.
2. Maldives
In the middle of the Indian Ocean, Maldives is a spellbindingly beautifully warm and tropical climate you get to experience the lazy beaches all day.
There are underwater restaurants to dine in, surrounded by schools of tropical fish which looks breathtaking! A perfect getaway to snorkeling, diving, or surfing excursion, Maldives will have your heart with the best sunbathing and drinks.
How do you get to the Maldives?
The best way to reach the Maldives is at Male International Airport, which connects to you Dubai, India, China, and Sri Lanka.
What is the Best Time to Visit Maldives?
The best time to visit the Maldives is between November and April as warm and tropical, temperature 29°C to 31°C years.
3. Hvar
Hvar is ideal if you're planning summer beach parties and glitzy nightlife, found on the edge of Adriatic, there's a lot more than raves and hangovers! There is more of history in Croatia, Venetian-style fortress perched on a hilltop, there are a number of beaches, secluded beaches, lavender fields, and fine Croatian wines will blow your mind!
How do you get to Hvar?
The best ways to reach Hvar islands is Car ferry from the Split harbor, a high-speed ship, Car ferry from Makarska Riviera
What is the Best time to Visit Hvar?
The best time to visit Hvar is between July and August as the color months are extremely chilly.
4. Whitsundays
With more than 74 sun-soaked islands, it's home to a variety of Wildlife species that includes dolphins, sea turtles, and saltwater crocodiles to kangaroos, well you'll also find Whales.
If you're interested in activities like snorkeling, and scuba diving, this is the place you need to visit that asks exploring the sights of the tourist, hiking, is also possible here.
How do you get to Whitsundays?
The best way to get to Whitsundays is by Whitsunday Coast Airport (PPP) or the Hamilton Island Airport (HTI) by a ferry that takes you to the mainland.
What is the Best Time to Visit Whitsundays?
The most visited months include September and October when the skies are clear with pleasant winds, while November to December can be the perfect time to relax for your Christmas holidays.
5. Ko Phi Phi
Ko Phi Phi is one of the most popular islands in Thailand, a stunning natural bay that you'll be reminded of in the Movie "The Beach" featuring Leonardo DiCaprio.
There are 6 islands that have the best of pearl-white sand beaches that are jaw-droppingly beautiful, with emerald waters that will blow your mind.
Monkey Beach is home to a plethora of cheeky tree-swinging monkeys definitely check out.
How do you get to Ko Phi Phi?
You need to either take a speedboat to reach Phi Phi Islands or take a 2-hour ferry ride from Phuket or around 90 minutes from Krabi.
What is the Best Time to Visit Ko Phi Phi?
Most of the peak times for tourists in November and April are cooler and pleasant with occasional heavy showers.
6. Mallorca
Mallorca is a Spain's Balearic Islands known for limestone mountains that get you 300 days of sunshine a year! You will get to see citrus orchards, quiet coves, sleepy stone villages of the Mediterranean, home to Roman and Moorish ruins which a gorgeous nightlife.
There's a lot about history and architecture that you can go out sightseeing. Visit  Palma Cathedral that celebrates Gothic façade.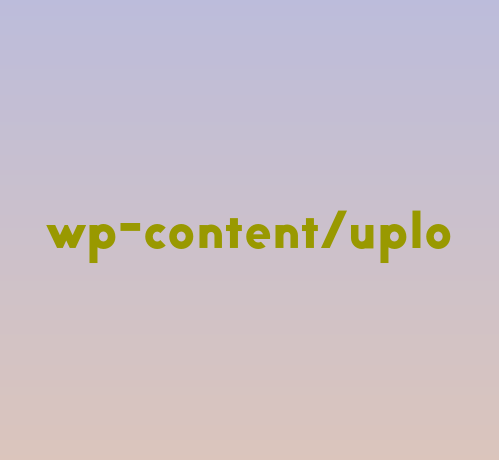 How do you get to Mallorca?
Fly to Palma de Mallorca airport from Europe, it takes three hours to take a boat from Barcelona or Valencia. You can also take a plane or Ferry to Mallorca.
What is the Best Time to Visit Mallorca?
The best time to visit Mallorca range from March to May, and September and October when the days are warm and there is less crowd.
7. Santorini
Santorini is based in the South Aegean Sea, 70 miles north of Crete, the volcanic island whitewashed and blue-domed Cycladic towns around caldera cliffs have the world-famous enviable sunsets in Greece.
With the best of volcanic beaches, the glamorous catamaran cruise, wine, and dining at gourmet tavernas, Santorini is something special as it's also called to be the most expensive island.
How do you get to Santorini?
There is no road, hence you'll have to fly or take a ferry from Athens which takes almost 4-8 hours and overnight ferries take 13 hours.
What is the Best Time to Visit Santorini?
The Best Time to visit Santorini is in September and October with pleasant weather when crowds are scarce.
8. Martinique
Martinique brings the best blends of French and West Indian cultures that can blow your mind, offers you exotic dishes like Boudin Creole and Boudin Blanc, their national fish being 'Colombo,' a combination of spicy chicken and coconut!
Enjoy the food, gorgeous beaches, historical architecture, and museums that introduce a historical architecture that introduces us to the island's pre-Columbian era.
How do you get to Martinique?
You can fly or take a ferry ride or travel from the south (St Lucia) as Express des Îles service Fort runs de France to Castries.
What is the Best Time to Visit Martinique?
The best time to travel to Martinique is May and avoid during winter as there are chances of Hurricane.
9. Kauai
Based in the Garden Isle, the Hawaiian island of Kauai is filled with rugged coastlines, tropical jungles, cascading waterfalls, remote beaches, everything you desire to relax in your vacation.
Adventures like kayaking, trekking to waterfalls, zip-lining through the jungle, and numerous sightseeing to natural wonders.
If you're into hiking, don't miss out on the dramatic Waimea Canyon and explore the Insta-famous Napali Coast hike.
How do you get to Kaua?
Many airplanes offer flights to Kaua but Kauai's main airport is Lihue Airport (LIH) is the most preferred one. If you don't find a direct flight, Maui or Honolulu International Airport are also the best choices.
What is the Best Time to Visit Kaua?
The best time to visit Kaua is April to June and September when the weather is pleasant and the hotel prices drop.
10. St Lucia
St Lucia is a gorgeous once-colonial island based in Eastern Caribbean consists of scenic beauties like clifftop waterfalls, Pitons, fields of pineapple and banana plantations, rainforests to blow your mind.
Ideal for bloggers and influencers as the location is extremely photogenic, don't miss out on Caribbean dance parties, melting-pot capital of Castries, and fishing villages.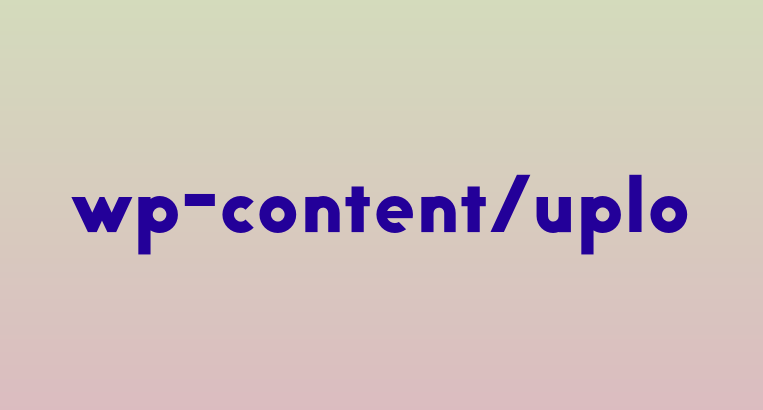 How do you get to St Lucia?
Hewanorra International Airport at Vieux Fort, Lucia is the best way to fly to St Lucia. It's an 8-hour flight from the US.
What is the Best Time to Visit St Lucia?
The ideal time to visit St Lucia is between February and May, the weather is dry with an average pleasant temperature for sightseeing.
11. Bora Bora
One of the most popular volcanic islands with an enormous turquoise lagoon which is the main attraction to watch out for, the romantic over-water bungalows and dazzlingly white beaches will keep you hooked till the end.
Don't miss out on Mount Pahia for a 360-degree bird's eye view and adventures like snorkeling and scuba diving.
How do you get to Bora Bora?
Air Tahiti provides regular flights at the interval of 50 minutes, is a 20-minute flight from Huahine and Raiatea.
What is the Best Time to Visit Bora Bora?
The dry season that starts from April to October has the best weather condition to visit for tourists around the world.
12. Galapagos
Galapagos is a combination of gorgeous volcanic islands and smaller islets in the Pacific Ocean. Home to diversified wildlife includes animals, plants, fish, and birds that are one of a kind and not found anywhere else. 97% of the archipelago is a national park and biosphere reserve that has been there for over 60 years.
How do you get to Galapagos?
The flights are the best ways that start mainland Ecuador to Galapagos Island.
What is the Best Time to Visit Galapagos?
The best time to visit the Galapagos Islands is from December to April, travel cruises are available for the whole year.
13. Bali
One of the most popular islands present on Earth is every tourist's yoga and surfer's retreat. While there has been a lot of commercialization in Bali you'll still find undulating rice paddies, traditional villages, incredible beaches, and temples (don't forget to check out Uluwatu Temple), as the tourists call the Land of the Gods, there are plenty of temples and luxury resorts, an ideal mix of modern and ancient culture.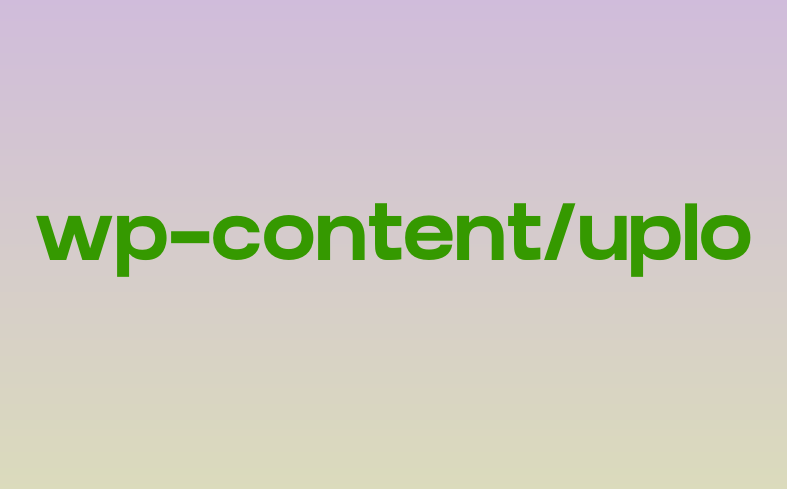 How do you get to Bali?
Ngurah Rai International Airport has the easiest flights to Bali, there are cruise liners who travel through South-East Asia so you may try the sea as well.
What is the Best Time to Visit Bali?
You can visit Bali any time of the year, however, April o October is when most tourists visit this place.
Related: Bali Budget Travel Guide & Tips
14. Seychelles
Seychelles is one of the luxury destinations you want to explore. With extraordinary coral reefs, golden beaches, these are 115 granite islands in the Indian Ocean. There is something new to offer on every island so you will not get bored.
There are also adventures like scuba diving, beach hopping, and also experiencing the one-of-a-kind giant 100-year-old Aldabra tortoise and Black Parrot!
How do you get to Seychelles?
Seychelles International Airport (SEZ) in Victoria and Praslin Island Airport are the most prominent airports the flights are easily available. Most connecting flights start from Doha, Dubai, or Nairobi.
What is the Best Time to Visit Seychelles?
The best time to visit is April, May, and November, December when the weather is most pleasant to spend quality time.
15. Faroe Islands
The Faroe Islands is a combination of  18 volcanic islands, that introduce you to remote villages, jaw-dropping waterfalls, and majestic valleys at their best.
Associated with the Kingdom of Denmark, its self-governed hence is untouristy and unpopular. You'll also get a glimpse of gorgeous coastal birds that will blow your mind!
How do you get to the Faroe Islands?
The best way to reach the Faroe Islands is by air, there are daily direct flights to Copenhagen in Denmark (2hrs), but also short flights from Edinburgh (UK), Bergen (Norway).
What is the Best Time to Visit the Faroe Islands?
The Best time to visit the Faroe Islands summer months of May to August when the weather is pleasant with a light breeze blowing, and wildflowers bloom in the valleys ideal for relaxation.