London is one of the most popular cities, a part of every traveler's bucket list. Be it the crazy nightlife, bars, cafes, or iconic tourist attractions, you will never fall short of options. 
If you're planning to take a trip to London, here's a full London Budget Travel Guide that will help you explore the place in a better light.
Coming from a history of the Romans, back in the time when Londinium was established, London was the base for many conflicts, hence there's also a tonne of historic monuments and art museums that tells the story of Early London.
Things to remember before you plan a trip to London:
Download the City Mapper App before you reach.
Thursday nights are quite big when it comes to the weekend part
Take the bus rides for convenient and affordable rides.
Local recommendations for restaurants.
Beware of Westend clubs that are more expensive than regular ones since the touristy crowd.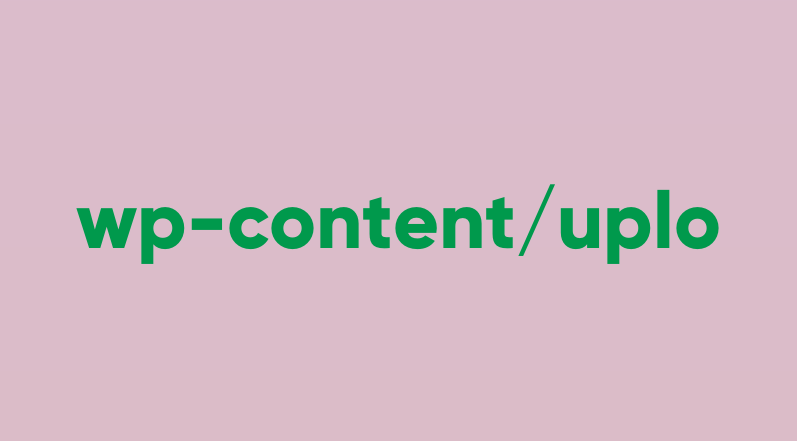 Best Time to Reach
The city of London is easy from Heathrow, Gatwick, Stansted, and Luton airports and transportation are easily available. YOu can get more than 160 destinations over 900 flights since London airports are one of the busiest airports in the World. 
In addition, there are convinces of trains, buses, and cans to travel within the city.
The Best Time to Visit London
London is one of the most visited cities in the world and is expensive too. Starting spring (April, May) can be the best time to visit London as it's comparatively less expensive. June and August bring a pleasant mix of rain and sunshine, the best time to enjoy the weather in London, are October, and November, with 11 to 15 degrees Celsius and ideal weather to enjoy fun events like Halloween and pre-Christmas celebrations.
If you like chilly weather, winters in London are something to check out, the Christmas vacations can be the best time to plan out!
What to Do in London on a Budget Travel?
There are numerous things that you can do for free in London. The city of the best historic monuments and art museums, award-winning theaters, undoubtedly, London has the best sightseeing on a budget.
The British Museum, Natural History Museum, National Gallery, Kensington Gardens, and Hyde Park are a few of them. To explore it better, check out The Best Places to Visit in London that are worth visiting for sure.
Most of these places' entry is free, while a few of them charge a minimal cost.
For the tourist destinations that require an entry fee, the best way you can travel around the city is by a tourist card called London Pass which costs around $86 for 2 days of sightseeing.
32 destinations are covered in this pass, which is enough, and offers free public transportation.
Note: A London Pass costs around 100 GBP ($140), as of 2021.
Public Transportation in London
Although the London Pass allows you to travel for free for 2 days worth 76 Euros ($86). To head towards Heathrow airport, you can take Heathrow Express in the city (costs 18.50 GBP), followed by London Underground which costs 5.95 Euros. An Oyster Card costs around 38.32 Euros
Where Do I Stay in London on a Budget?
A single bed in a dorm of 4-8 beds costs 20 Euros, and 10-18 beds cost 17 Euros per night. Budget hotels range from approx 118 Euros per night with provided facilities like Wi-Fi, TV, and a coffee/tea maker. Airbnb costs around 70 Euros per night.
You can try these hostels that are worth checking out:
Astor Hyde Park
Clink261 Hostel
Generator London
St. Christopher's
The Dictionary Hostel
You can also check these Budget-friendly hotels in London for a cheaper stay. 
Where to Eat and Drink in London?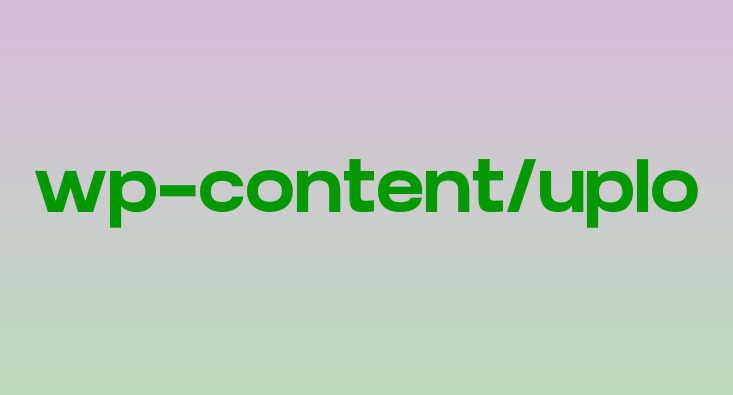 There are a lot of street foods and cheap restaurants that you can try out on a budget. Try fish and chips or a kebab for breakfast which costs around 8 Euros. You can also get pizza, burritos, and sandwiches, for 11 Euros each.
If you're looking for Lunch meals, try traditional British cuisine that you can get for 20 Euros easily.
Having that said, Indian food is also something you should give a try as they're known for exotic eating experiences, and you'll find a lot of them.
If you wish to try Indian cuisine, we have listed the Best Indian Restaurants to try in London.
You definitely can find budget-friendly parties and cocktail bars to check out. These drinks will cost you say £2.50 a beer to £15 with the enormous variety you'll be thrilled to check them out!
Nordic Bar
Simmons – London Cocktail Bars
Tank & Paddle Minster Court
Ruby Blue Bar
Thirst Soho
10 Fun Facts About London
There are many things unique and often surprising secrets, Did you know there are some enjoyable things you should know about London?
Here we go!
1. The Big Bell: The Big Bell is a huge bell, which is one of the popular landmarks in London. There's a clock face and a tower called a Clock Tower until it was renamed Elizabeth Tower in 2012.
2. Ormond Street Owns Peter Pan: There's a great Ormond Street Owns copyright to Peter Pan and receives all associated works and performances as Author J.M. Barrie gifted the rights to children.
3. Plenty of Streets: There were no streets in London until 1994, till now there's only one road, Goswell Road, the rest are streets, lanes, ways, etc.
4. Abandoned tube stations: Abandoned tube stations are known to be the stuff of legends that make awesome film sets, and are venues for private parties. You'll find The Strand, Down Street, Brompton Road, and Park Lane now are clubs.
5. St Paul's and the Pineapples: St Paul's Cathedral is a rare open hidden pet cemetery that goes back to the 1880s that has more than 300 animals marked in graves. You can take a guided tour dark part of the park.
6. Bedlam asylum: Bedlam Asylum is one of the popular tourist attractions coming from 18th century London. The guests had to pay an entry fee to see suffering and Tuesdays were free.
7. Hidden Histories: Cleopatra's Needle on Embankment houses has a time capsule underneath that has 1878 with cigars, a razor, a portrait of Queen Victoria, copies of 10 daily newspapers, and queen's portraits.
What Can You Do at Night in London?
Of course, London is more than just historical monuments and tourist attractions. In a city that stays awake for 24 hours, there's a lot you can do at night in London.
Here are a few things you should try at night:
The London Eye Night Flight
Late Night Shopping
Museum Lates
A Riverboat Cruise
Spend time at the South Bank
Stargazing at Hampstead Observatory
Attend shows at National Theatre
BFI IMAX
Live music, Gigs.
In addition, The Nightlife of London is something to experience that consists of the best DJ megastars and a crowd you'll never forget. 
Check out the best-listed Nightclubs in London to have a fun night with your friends and family!
London Budget Travel Guide: Money-Saving Tips
London is one of the most expensive cities in the world. While I've mentioned enough of free tourist attractions and affordable solutions to transport and food, here are a few additional money-saving tips that will help you:
Buy an Oyster Card, which saves you about 50% on each metro ride.
Visit all the free museums.
Walking tours in the evening around the city.
Attend small theatre performances (instead of expensive live music shows)
Avoid cabs and use public transportation, or rent a bike or bicycle.
Taste Card can get 50% discounts on regular restaurants and cafes.
Travel with a water bottle.
Walk the Street Markets and shop where you can bargain.
These Street Markets for the Best Bargains in London for the best shopping hauls.
How to Stay Safe in London
London is comparatively safe and violent crime is low, landing the fourteenth safest city in the world, according to Economists Safe Cities Index.
However, there are travel scams like pick-pocketing, bus scams, fake officials, and bill and ring scams which are the most common ones. You must be aware of common Tourist Scams you should be aware of so that you are ready to deal with them.
Also, remember to dial 999 in case of emergency. Keep copies of your documents, and keep your valuables safe as these are the basics you can do for yourself.
These are a few tips to remember:
Plan your travel route.
Try avoiding walking alone at night, and being overexcited as they attract a lot of scammers.
Avoid wearing earphones while traveling.
Sometimes venues have clips under the table that can be used to hold valuables.
Check up on your friends by phone and vice versa.
Also, Travel insurance before traveling is a must!
What Area of London Is Best for Tourists to Stay in?
London is a large city hence there are a lot of locations to stay in. Some locations and neighborhoods are Marylebone, Victoria, Kensington, and Covent Garden, while adjacent areas like Pimlico, St. John's Wood, and Fitzrovia, are a few more neighborhoods to explore and stay in.
Check out these Neighborhoods in London for an easier hunt, they look quite luxurious but on a budget, you'd love impressive services.
Find the best posh shops, cute pubs, and street food. Each of these neighborhoods has the best boutique shops, and impressive walkways so you can take an evening walking tour to chill single or in a group, it's worth a while.
What Should I Avoid in London?
These are things to avoid in London:
Don't ever be loud in public.
Don't go to Piccadilly Circus.
Don't wear your backpack on the tube.
Don't stand on the left-hand side of an escalator.
Talk with a fake English accent
FAQ
Is London safe to walk at night?
Yes, London is for tourists of all kinds. Women travelers have mentioned that it is necessary to be aware of your valuables as common tourist scams are everywhere. Otherwise, it is safe to walk at night for women too.
What Is the Cheapest Time to Go to London?
The cheapest time to visit London is during winter, November, and December as it is extremely chilly during those months and hence the prices drop but are ideal for the Christmas holidays in budget.
How Much Should You Save for a Trip to London?
The Average Price for a London Trip for a Solo Traveler Costs Around $2,000, $3,600 for a Couple, and Approximately $6,600 for a Family of 3-4. A Person Spends Over $200 Per Day.
Is Food Expensive in London?
The average cost of food in London adds up to 30-50 euros depending on the choice of food and 3 meals a day. However, if breakfast is provided at the hotel or hostel, that can be reduced to a maximum of 40 euros. A meal, at an inexpensive restaurant will cost up to £15.00, McNeal at McDonald's £6.00, domestic beer £5.00, etc.
How Much Does It Cost to Live in London Per Month?
An average person requires £2,300 per month and £3,900 per month for a family of four including the basic expenditures in London or any part of the UK. A monthly travel pass will cost you £150.00, monthly utilities of £250, and average room rent £1500.00 depending on the number of members and type of rooms.
What Is the Best Airline to Fly to England?
The Best airline to fly to England, most preferred is Heathrow Airport (Terminal 5), the airline has a long history of flying to London from the US, back and forth.