Whether you want to go on full immersion, or a slow-paced exploration trip. Or, if you only have 10 days in Spain, there are a tonne of locations to see. Each diverse and vibrant city in Spain has its distinct way of life, traditions, and celebrations.
Naturally, the capital city of Madrid and second-placed Barcelona are the most well-known Spanish cities that come to mind when thinking about a trip there.
At CCN Travels, we are determined to get you the best options for you to check out, and explore the other honeymoon destination we've updated lately!
Best Honeymoon Destinations in Spain in your budget (Visit in 2022)
This is the list of the Best Honeymoon Destinations in Spain and you should not miss it!
1. Palma de Mallorca, Spain
The Capital city Palma de Mallorca is a beautiful city for art lovers as it gives the perfect romantic vibe you'd look for. Mallorca has a wide variety of accommodations, including quaint fincas (converted farmhouses) in the countryside, cozy villas located all over the island, and stunning old structures that have been transformed to offer every modern convenience.
Best Time to Visit
The best time to Visit Mallorca is the spring months of February, March, and April, Enjoy warm weather and low rainfall between March and May, long sunny days and clear blue skies are pretty much guaranteed, and the months of September, October are pleasant, makes laid-back beach escape.
Ideal Duration
Traveling is much more than just spending time in the destination region. It will take you at least five days in Majorca to realize that the island is not only filled with a huge range of activities but that it is also one where you may easily settle down.
Top Tourist Attractions in Palma de Mallorca
Don't miss out on these top tourist attractions in Palma:
Catedral de Mallorca
Castell de Bellver
Palma Aquarium
Calo Des Moro
Passeig des Born
Alcudia
Le Seu
2. Seville
The majority of honeymooners will find more than enough romance in Seville, but the city is also conveniently located for day trips for a couple of days. Within a day's drive, nearby cities like Cadiz, Córdoba, and Granada provide a contrast to Seville's Andalusian ambiance.
The Gothic Catedral de Sevilla, which at the time of its construction was the largest church in the world, the Baroque-revival Plaza de Espaa, and Las Setas are examples of other romantic Seville architecture, there's a lot to explore, so get going!
Best Time to Visit Location
The months of March through May are ideal for travel to Seville. The weather is moderate throughout these months, there isn't as much tourist traffic as there is in the summer, and hotels typically have reduced rates (except during special events). Peak high season: two weeks in mid-March and late April/early May.
Ideal Duration
If you want to avoid crowds and have pleasant conditions for touring, February and March is the best month to visit Seville. The temperature will be ideal for wandering around all day without getting too hot. It won't be warm enough to lounge by the pool, though. The mid-40s for lows and low 70s for highs are what you can expect.
Top Tourist Attractions
Although Valletta is relatively small, you should plan to spend at least two to three days visiting its major landmarks, catching flamenco shows, and indulging in tapas to your heart's content. These are the best cities in Seville:
Catedral de Sevilla 
Barrio Santa Cruz
Real Alcázar
Parque de María Luisa
Museo de Bellas Artes
Santa Semana
3. Barcelona
Barcelona is unquestionably one of the world's most exotic honeymoon destinations. The city's amazing weather, stunning architecture, beaches, spas, restaurants serving food from around the world, and enormous vineyards pretty much sum up the city's landscape. 
To make your Barcelona honeymoon as lovely as a fairy tale, stay tuned and learn everything you need to know.
Best Time to Visit Barcelona
The ideal months to travel to Barcelona are May and June when the city has mild temperatures in the low to mid-seventies and a rush of festivities heralding the arrival of summer. June to August are high seasons when you'll 
Ideal Duration
It's ideal to spend 3-5 days in Barcelona would not have been a waste of time. It will be a struggle, but a day you won't soon forget if you can only devote one full day to the city. There are many inexpensive activities to unwind in the city, such as strolling through parks and along hip boulevards, soaking up the Spanish sun on the beaches that you'll fall in love with the city.
Top Tourist Attractions in Barcelona
The best attractions and places to visit in Barcelona are a celebration of this wonderful place. There are various tourist attractions in Barcelona to explore:
Sagrada Familia
Park Güell
Casa Battló
Camp Nou Stadium of FC Barcelona
Picasso Museum of Barcelona
La Boqueria Market
Casa Milà
4. Madrid
One of the most romantic capitals in Europe is Madrid. The city is the ideal setting to be in love, with charming fountains, gorgeous neo-classical architecture, parks, and trees everywhere you turn. Here is a list of the most romantic places in the city to visit with your special someone.
Best Time to Visit Madrid
Fall (September to November) and spring (March to May) are the ideal seasons to visit Madrid since the city comes alive during these seasons due to the mild temperatures. However, go to Madrid in the winter when hotel rates are lower provided you don't mind the gloomy weather and a pretty dull atmosphere.
Ideal Duration
You may explore Spain's capital for up to 6-7 days and venture even farther afield. You could decide to take a family trip and divide your time between Barcelona and the capital of Spain. Regardless, take advantage of the first few days to tour historic Madrid.
Top Tourist Attractions in Madrid
These are the top tourist Attractions in Madrid:
Museo Nacional del Prado
Buen Retiro Park and the Crystal Palace
Royal Palace and Gardens
Wander through the Plaza Mayor
Puerta del Sol: The Heart of the City
Museo Nacional Centro de Arte Reina Sofía
Temple of Debod: An Ancient Egyptian Temple
Goya Frescoes at Ermita de San Antonio de la Florida
5. Pamplona
In addition to being the capital of the Navarra region, Pamplona is a city in the provinces of Spain. On the Arga River's banks, this city is located. Due to the abundance of natural surroundings, Pamplona is referred to as a "green city." Pamplona boasts numerous old palaces, most of which are located in the city's center, so tourists may have a fantastic time exploring and doing interesting things.
Best Time to Visit 
Pamplona is possibly best visited in the spring or fall when temperatures are reasonable due to the weather. By doing this, you'll also avoid the crowds but lose out on the Fourth of July celebrations.
Ideal Duration
The event presently lasts nine days, from July 6 through 14, and was once observed on one day in honor of a saint. Every morning at eight in the morning, the bulls are let loose on the city streets, and Spaniards all across that country watch every turn and turn on live television.
Top Tourist Attractions in Pamplona
Discover the best places to visit in this vibrant historic city of Northern Spain with our list of the top attractions and things to do in Pamplona:
Running of the Bulls (Fiesta de San Fermín)
Catedral de Pamplona
Museo de Navarra
 La Ciudadela
Plaza del Castillo
Palacio de Navarra
Ayuntamiento de Pamplona
6. Toledo
Toledo has everything, from its well-known beaches to its verdant hills, green valleys, and snow-capped mountains. Not to add the steamy samba, endless Sangrias, and flamenco dancing. The top locations for an amazing honeymoon in Toledo, a wonderful city, are listed here. The ideal time to travel to Spain on your honeymoon. The finest months are April, May, June, September, and October because Spain's summers are fairly hot.
Best Time to Visit 
Taking into account these details, summer and spring are regarded as the ideal times to visit Toledo. Visit the city with caution in July and August, though. This is due to how uncomfortable it is to go sightseeing in the heat. In July, Toledo experienced its highest recorded temperature of 105.8°F.
Ideal Duration
Plan to stay for 4 to 5 days if you want to explore the city on foot and truly take the time to take it all in. Toledo has a plethora of activities, making it difficult to know where to begin.
Top Tourist Attractions in Toledo
Discover all the things to do in Toledo with our list of top attractions:
Catedral de Toledo
Casco Histórico de Toledo (Old Town)
Monasterio de San Juan de los Reyes
Sinagoga del Tránsito
Museo de Santa Cruz
Mezquita Cristo de la Luz
Las Murallas (Ramparts)
7. Malaga
Visit the 11th-century Moorish Alcazaba, the best-preserved Alcazaba (citadel) in Spain, which offers breathtaking views from its hilltop elevation. This is located in the Casco Antiguo (Old Town), the city's cultural center. Take a stroll down the pedestrian boulevard Paseo del Parque, which is palm-fringed and adorned with fountains, well-kept gardens, and duck ponds.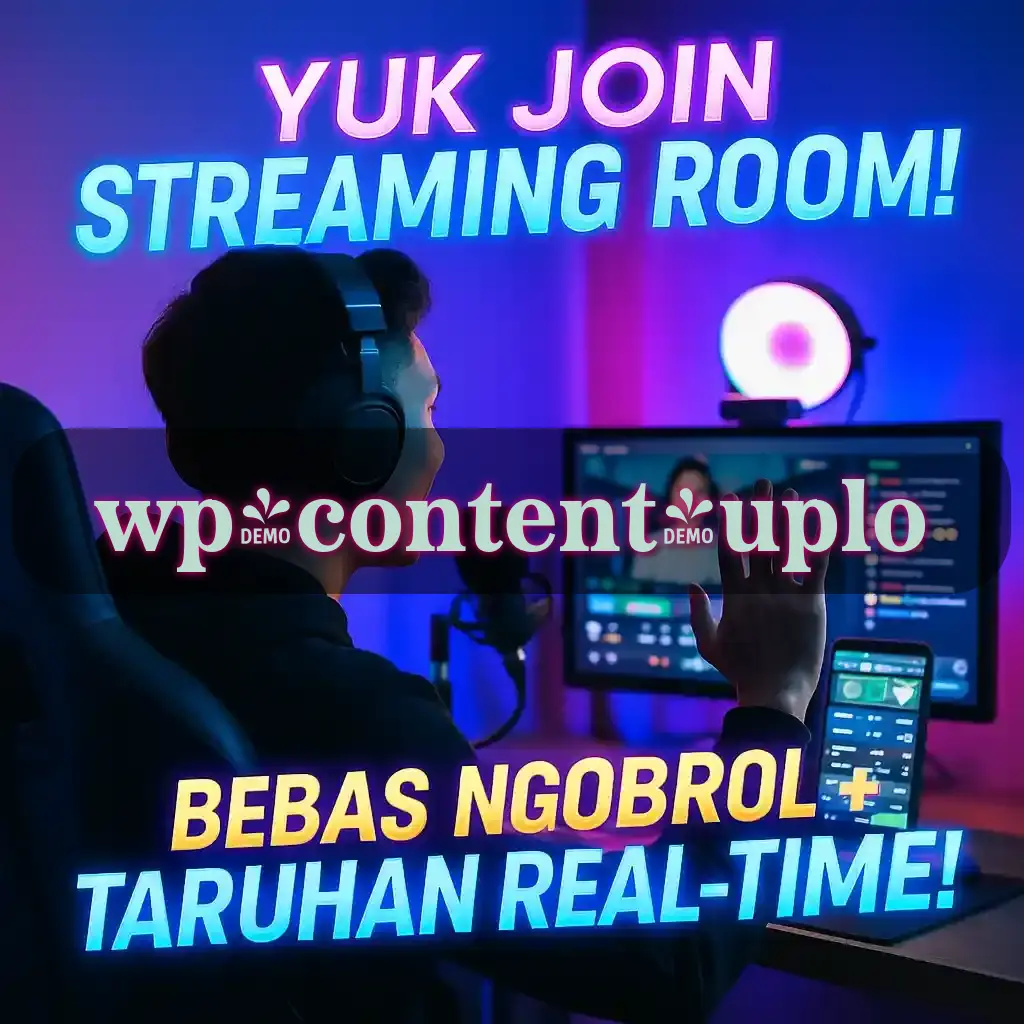 Best Time to Visit 
The ideal months to visit Malaga if you enjoy the heat and sun are from June through September. With an average daily temperature of 31°C and 11 hours of warm sunshine, July and August are the hottest months of the year. With an average sea temperature of 24°C, it's also the ideal season to visit Malaga for swimming.
Ideal Duration
The majority of the locations I discuss in this book will be within your reach. Of course, you can stay in Malaga for three or four days if you wish to explore the city's environs or various museums.
Top Tourist Attractions in Malaga
There are numerous places to see in Malaga. Our list of the top tourist destinations and activities in Malaga will help you choose the best locations to go:
Alcazaba de Málaga
Catedral de Málaga
Old Town
Jardín Botánico-Histórico La Concepción
Castillo de Gibralfaro
Museo Picasso Málaga
8. Granada
Grenada is one of the most beautiful and genuine islands in the Caribbean, with its abundance of white-sand beaches, white-forest mountains, lush forests, and vibrant villages. The island maintains a laid-back atmosphere and has mostly avoided having its spectacular nature altered by mass tourism, despite the gorgeous capital city of St. George's naturally drawing enormous crowds from cruise ships.
Best Time to Visit 
The months of May and June, as well as September and October, are ideal for traveling to Granada. The months of May and June are cool, the flowers are in full bloom, and the calendar is packed with some of the major cultural events in the city.
Ideal Duration
It is advisable to stay in Granada for at least two or three days, as there many other beautiful places to see in Granada.
Top Tourist Attractions in Granada
Discover the best places to visit with our guide to the top attractions in Granada:
Alhambra
Albaicín and Mirador of San Nicolas
Capilla Real de Granada 
Catedral Santa María de la Encarnación
The Gypsy Quarter of Sacromonte
The Bañuelo
9. Córdoba
In the Andalusia provinces is the Spanish city of Cordoba. The province of Cordoba has its capital in this city. The most populated city in the world was ruled by Caliph Al-Hakam II and developed into a center for education. The city is home to some amazing sculptures and buildings, and the Old Town has been designated as a UNESCO World Heritage Site for its exceptional beauty.
Best Time to Visit 
The ideal time of year to visit Cordoba is unquestionably in the spring. The days are sunny, and there are very few rainy days, so the temperatures, are ideal for exploring the city and taking in the streets.
Ideal Duration
You can see everything that the city has to offer in three days, and you can even use Cordoba as a base to travel to Seville for a day.
Top Tourist Attractions in Córdoba
Discover the best places to visit in Córdoba with our list of the top tourist attractions in the city.
La Mezquita (The Great Mosque)
Judería (Old Jewish Quarter)
Alcázar de los Reyes Cristianos
Palacio de Viana
Museo Arqueológico de Córdoba
10. San Sebastian
The shell-shaped golden sands of Playa de la Concha are one of the best city beaches in the world, and San Sebastian also offers newlyweds an elegant resort town with tree-lined boulevards, Belle Époque architecture, chic boutiques, tasty tapas bars, and fine dining establishments serving distinctive Basque cuisine.
San Sebastian is a great starting point for excursions to some of the Basque country's most intriguing villages.
Best Time to Visit 
May through July is the ideal season to visit San Sebastian. Even though the majority of this period corresponds to the busiest travel period, these months have the most pleasant weather. The average annual high temperature in San Sebastian is only 65 degrees in the spring and fall.
Ideal Duration
Spending two days in San Sebastian is the perfect length of time. You'll have ample time to see other regions of Spain and the Basque Country while still being able to explore San Sebastian at a leisurely pace without feeling rushed.
Top Tourist Attractions in San Sebastian
Discover the best places to visit in this happening seaside city with our list of the top attractions and things to do in San Sebastián:
The Seaside Elegance and Beautiful Beach at La Concha Bay
Explore Parte Vieja (Old Town)
Monte Urgull & Monte Ulía: Historic Sites & Nature Walks
Museo San Telmo
Palacio de Miramar
Catch a Ferry to Isla de Santa Clara