Based on the Arabian Peninsula, Dubai is a paradise for the rich. Having everything that is an ideal holiday destination with the best of sand beaches, historical city quarters, the world's largest shopping malls, skyscrapers, and the best of luxury resorts makes enough reasons why you should be visiting Dubai once.
This Dubai Budget travel guide takes you through everything before you visit Dubai for a vacation. 
The Best Time to Visit Dubai
The best time to visit Dubai is the winter months of November to April, while November and December are the most crowded by tourists. Also, a big reason is the Dubai Shopping Festival that happens during the winter. Avoid visiting in the summer months as it gets really hot and humid!
What to Do in Dubai on a Budget Travel
Dubai is a perfect combination of old and the new, it's multi-cultural and fascinating, so there's a lot you can do regardless of the budget. These are some of the things you can do in Dubai (on a budget):
Visit Burj Khalifa, the tallest building we've known so far, and watch the view from the 125th floor for 149 AED.
Experience Desert Safari with Arabic adventure, try traditional cuisines and take in sweeping vistas.
Miracle Garden of Dubai spread over 72,000 square meters, makes the world's largest natural flower garden in the world.
Wander the Marina which is surrounded by tall buildings and is composed of a beautiful scenic boardwalk, and witness the gorgeous condos, fancy boats, cafes, and bars.
The Sheikh Zayed Grand Mosque in Abu Dhabi is a half-day-long visit, and of course, worth it.
Guided Tour to Jumeirah Mosque built in Fatimid style.
Visit Jumeirah Beach a fantastic place to sunbathe.
You can also explore the best things to do in Dubai when you're planning to have fun while you're here.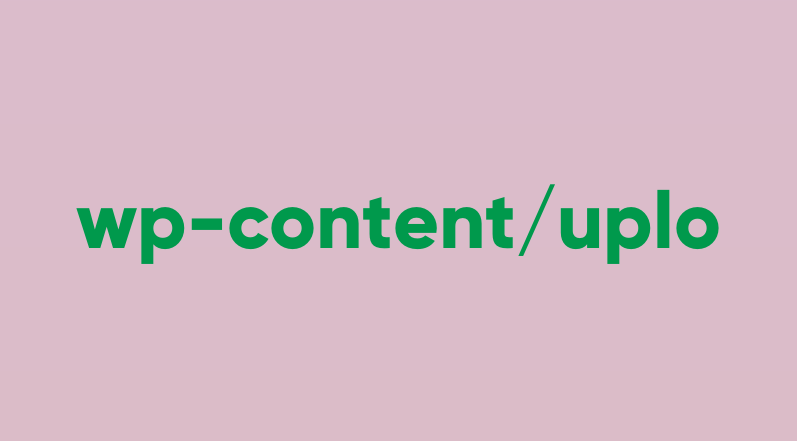 Public Transportation in Dubai 
Public transportation in Dubai is the most sorted of all places. 
Metro: The Dubai Metro is considered to be one of the best metro routes, modern, cost-effective, and convenient. All you need to know is that there are two lines, the Greenline (20 stops that span from the Etisalat region to Dubai Creek) and the Redline (28 stops that span between Al Rashidiya and UAE Exchange).
Buses: Some Buses offer services from all major joints running at an interval of 15-20 minutes except on Fridays when there's less crowd.
Taxi: Taxis are another way of getting convenient rides, you'll see outside malls and major landmarks. However, Taxis are a bit more expensive than the rest transportation systems.
Water Bus: There are water buses from Bur Dubai to Deira and vice versa, with fares that cost around Dh 1 – Dh 4, depending on the route.
Where Do I Stay in Dubai on a Budget 
There are many options to explore while picking the right accommodation, budget hotels, and hostels, everything is available.
The hostels with 6 to 8 beds 80 AED per night with free wifi, and breakfast, pay 175 AED for a private room with a washroom. 
Budget-friendly 2-star hotel rooms cost around 285 AED, while in off seasons you can get these discounted to 100 AED.
Basic amenities like a TV, tea/coffee maker, and AC will be provided. Airbnb options range from 165 AED per night to 350 AED.
Some popular hotels in Dubai on a budget include:
World Backpackers Dubai
Sitara Hotel Apartment 
Palm Jumeirah Sarai Apartments
Jumeirah Beach Residence
AI Barsha
Marina Residence
Barsha Heights
Cherrywood House  
Where to Eat and Drink in Dubai
Famous dishes in Dubai include shish tawook (grilled kebabs), hummus, shawarma, knafeh, etc. A hearty meal averagely costs around 65 AED, while dinner for two with drinks adds up to 190-250 AED.
If you cook your own food, expect to spend 500 AED on groceries and other kitchen essentials.
While eating out, these are the best budget-friendly places to eat and drink:
Dream City Cafeteria
The Mattar Farm
Allo Beirut
Project Chaiwala
Umami
Nightjar Coffee Roasters 
Istanbul Street Food
What Can You Do at Night in Dubai
The magical city of Dubai has a lot to offer as night activities which is absolutely surreal. From gorgeous skyscrapers, and calm beaches to nightclubs, there are ample options in every budget you're looking for.
These are some of the things you can do in Dubai at the best prices: 
Sightseeing to the top of Burj Khalifa, Dubai Fountain, Dubai Creek, and Palm Jumeirah, these places hold a different vibe altogether.
The well-choreographed Dubai Fountain Show with incredible light and water show is one of the cheapest treats for you to check out.
The historical neighborhood of Al Fahidi Al Bastakiya and explore the traditional architecture of Dubai.
A night city tour of Dhow Cruise in Dubai Creek, sailing through the main centers of Dubai.
Overnight Desert Safari consists of barbeque dinner to musical nights with belly dancers, sand skiing, and quad biking, there's a lot you get on one plate!
Stargazing trips and night camping at Fujairah Beach, Al Qudra Lake, Acacia Forest, and Wadi Sana are budget-friendly and fun to explore.
The Global Village has several events, shows, rides, food, and shopping stalls that will make you delighted to explore.
7 Fun Facts About Dubai
There are so many wired facts about Dubai you will be astonished to know. These are some prominent ones:
Only 13 registered cars in 1968 Dubai.
The marvelous city of Dubai was founded in 1833, with only 20,000 population which was more than 3 million in 2020.
Palm Jumeira, the world's largest manmade island is visible from space!
Dubai has been awarded more than 130 Guinness World Records, 3 solely for Dubai Miracle Garden.
In 1991 there was only one skyscraper (Dubai World Trade Centre), which currently has more than 215 skyscrapers across the city.
Fuel and Water prices were head-to-head!
Dubai is one of the hottest cities, the maximum temperature has been 52 degrees so far!
Dubai Budget Travel Guide: Money-Saving Tips
Dubai is known as the land of the riches, the metropolis is surely not cheap for the mass but these money-saving tips will help you save a lot of bucks while visiting Dubai.
Stay in a budget hotel, and choose cheaper neighborhoods to save extra.
Visit Old Quater which is one of the historical monuments is one of the cheapest attractions and you can spend a lot of time there in the most affordable situations.
Alcohol in Dubai is comparatively expensive whether it's bars or shops, so avoid drinking a lot in Dubai.
The taxis and Ubers can add up to a lot of your budget as the attractions are quite far off from one another, Dubai Metro is the most affordable and convenient mode of transportation.
Most nightclubs have free entry, hence add partying to the to-do list with sightseeing so that you don't end up spending a lot.
Dubai parks are a definite crowd-pleaser, ideal to spend time with friends and family on a budget.
Look for free concerts and sports events that will help you save extra."
How to Stay Safe in Dubai  
Dubai is one of the safest cities in the world, so staying safe in Dubai is not much of a big deal. However, as a tourist to a new location, you must always keep a few pointers in your mind:
Dress conservatively, especially for women.
Stay in groups after it's dark.
Don't step into bars and clubs where prostitution is operated.
Avoid accepting drinks from strangers.
While using Taxis make sure that the drivers' identification numbers are posted in the back, which may help in case of emergency.
However, there are a few restrictions and prohibitions that every traveler must abide by as these actions are considered illegal:
Drinking in public.
PDA (includes the same gender as well).
Revealing outfits for women.
Social media misuse.
Clicking pictures of government buildings without permits.
What Should I Avoid in Dubai
These are a few points you should strictly avoid in Dubai:
Crossdressing for all genders.
Sleeping with your partner if you're unmarried.
Same-gender relationships and marriages (PDA).
Smoking electronic cigarettes.
Hotel stays if you're under 18.
How Much Does a Dubai Tourist Visa Cost?
An individual tourist visa costs around $155 for 14 days and $170 for 30 days. For family visas, expect $145 for 30 days and $595 for 60 days with an average processing time of 2-5 UAE Working days.
How Do I Get a Dubai Tourist Visa?
The application process for a Dubai visa is quite simple. You can get yourself a tourist visa through travel agencies and hotels, also airlines can help you with tourist visas if they are UAE-based airlines.
Here is a full Dubai Visa Guide that will help you with everything that you need.
How Much Should I Budget for a Trip to Dubai?
A solo trip to Dubai for 7 days is $1500 for one person on average, while a couple might need a minimum of $2500, a family may require $5000 for a week. The estimated cost of attractions adds up to $450, food and drinks $300, and accommodation $500- $800 with $200 miscellaneous expenses. The daily expense of an individual adds up to $100-$150 which involves food, travel, and sightseeing.
What Are the Best Airlines to Fly to Dubai?
Emirates and British Airways are considered to be the best flights to Dubai while you'll also hear about Qatar Airways which is also trustable. If you're looking for budget-friendly options you can also opt for Kayak.com. Etihad Airways usually present cheap flights, Thomas Cook being the one topping the list too.