Home to a variety of honeymoon couples, Denmark, is the most southern of the Scandinavian countries and serves sceneries that draw honeymooning couples all around the year.
Providing additional daring activities like sailing and sea diving! Stay tuned till the end to get an overall gist of what a Denmark honeymoon trip will look like!
If you and your partner enjoy traveling and want to spend your honeymoon discovering new things and getting to know different cultures.
Denmark is one of the places you should think about visiting. Denmark is one of those must-visit locations that you should travel to once in a lifetime!
Are we ready to hop on to know one of the coolest Denmark destinations? Let's dive in.
Why Honeymoon in Denmark?
Listing you the reasons why you should honeymoon in Denmark as medieval castles, get lost on beautiful canals, explore rolling hills, and admire the modern architecture, Denmark has got it all.
1. A living paradise for food lovers
Even if you are an avid follower of a healthy lifestyle, you should eat some of the food in Denmark. The greatest restaurants in Copenhagen should be tried if you want something special for you and your significant other. Whether it's regional cuisine or International level cafes, they're all worth exploring.
2. Cultural Diversity
The best Scandinavian cuisine, fashion, film, and music festivals to plan your honeymoon around. These festivals are held in Denmark. You can experience it during a festival, a theatre play, a theatre musical, etc.
3. Beaches are a whole different vibe
Denmark has a different vibe from the ones in Hawaii. You can discover some sandbars where you may unwind, but they don't have views of the water; instead, they have views of the mountains and the sea. 
4. Outdoor Experiences are insane
Denmark is an area with calm countryside settings and pleasant weather. You can stay active while admiring nature's splendor. Denmark is not the country for you if you like harsh weather and scenery. 
Is Denmark Good for a Honeymoon? 
Yes, Denmark is a good location for a honeymoon for couples who look for exotic views, amazing food, and cozy beaches. Denmark is the land of fairytale writer, Hans Christian Andersen, and one of the most peaceful countries in the world.
But if you and your partner enjoy traveling and want to spend your honeymoon discovering new things and getting to know different cultures, Denmark is one of the places you should think about visiting. Everyone should at least once in their lifetime travel to Denmark.
Visit Tivoli Gardens, take a walking tour to Cisterns, Frederiksborg Castle, explore the canal tour and Gro Spiseri, etc as these are the main locations to visit.
The Best Time to Visit Denmark
The best months to travel to Denmark are June, July, and August, when the days are long and the temperature ranges from 15°C to 20°C, making it perfect for hiking through the lush surroundings.
From September to November, the temperature gradually drops from 18°C to 8°C as the season progresses. 
December to February is cold, snowy, and windy, with average temperatures just above freezing (although milder than other Nordic countries) making it a year-round destination and when you go will depend on what you want to do when you visit.
How to Get to Denmark
The best way to get to Denmark is by flight. You'll find most flights from Trip.com and Booking.com, as they give deals on flights that include British Airways, Norwegian, Ryanair, and many more options to fly from.
You can select to land at any of Denmark's two main international airports, Billund Airport or Copenhagen Airport. The main airline in the nation is SAS Scandinavian Airlines, with Norwegian, Easyjet, Transavia, and other airlines following suit. 
Which Destinations Are Best for a Honeymoon in Denmark?
Denmark is renowned for the beauty and romanticism it possesses in every part of the city. The top destinations suggested for Honeymooners in Denmark lists as follows:
Ny Carlsberg Glyptotek
Bryggebroen
Cinemas in Copenhagen
Rosenborg Castle
Skagen
Whether you're a romantic couple or an adventure lover, Denmark has got it all. Explore the entry tickets to the most fun locations that should be on your TO DO list in Denmark.
Denmark Honeymoon Cost 
Denmark Honeymoon packages for 7 to 8 days cost up to $1200 to $1500. These can be self-guided tours and guided ones, that explore
Denmark's islands, cities, and countryside can assist you in learning about the country's intriguing features, such as Scandinavian design, Renaissance history, and Viking heritage.
Explore Denmark at its best by picking the best tours we've listed for you. Check it out!
Where to Stay in Denmark for Your Honeymoon? 
Fall in love all over again with honeymoon resorts in Denmark and get away from it all as we list our best recommendations. You can also read reviews as we link our favorites and let us know what you feel. 
1. Radisson Blu Scandinavia Hotel, Aarhus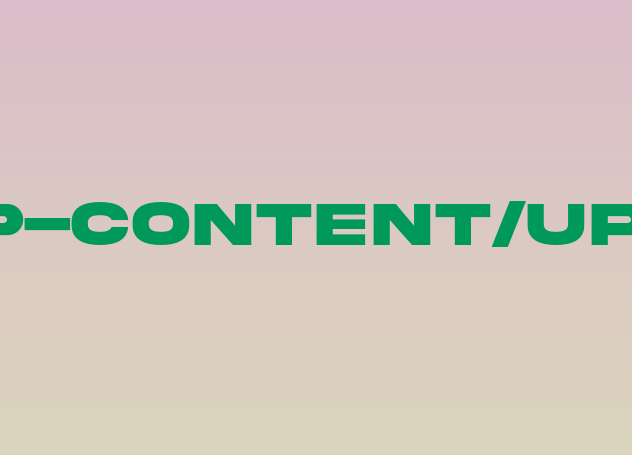 Hotel Radisson Blu Scandinavia is located in the heart of Aarhus, this city's sole international hotel chain. The city's Town Hall, Concert Hall, and Aros Museum are the immediate neighbors. The staff is amazing, the bedroom was clean and comfortable and the breakfast was lovely. Great location for getting to and from the station for buses to and from the airport. Dinner in the restaurant was pleasant with a lovely chilled atmosphere.
2. Adina Apartment Hotel Copenhagen
Within a short distance of the city's vibrant, gorgeous center sits the Adina Apartment Hotel Copenhagen. Discover why the Danes have such a high standard of living by discovering all that Copenhagen has to offer, from the avant-garde design scene to the vast list of outstanding eateries, and spacious clean apartments. The junior suite had a little balcony with a glimpse of the water, and a fine little kitchen to cook coffee/tee of small meals is all that you need!
3. Tivoli Hotel & Congress Center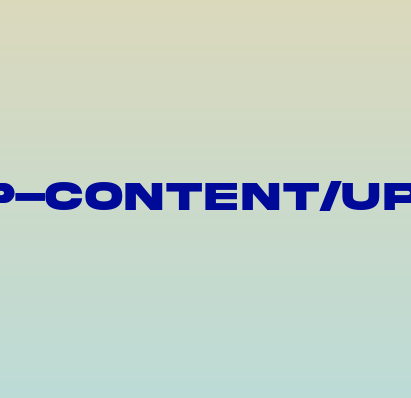 Tivoli Hotel & Congress Center is inspired by that magnificent and intricate universe. For a complete hotel stay, including family vacations, city breaks, and romantic getaways, we provide everything you could want. Good sized and clean rooms. Professional and courteous staff. Good quality and good food in the breakfast restaurant. A great sushi restaurant with a good selection, of food and beverages, will blow your mind.
4. Hotel d'Angleterre
Known for its splendor, flair, and elegance, the Hotel d'Angleterre strikes the ideal harmony between the grand Victorian architecture of the old structure and the elegant simplicity of modern Nordic design. Simply called the best hotels, Service, spa, location, history, and restaurant this place has it all. You will feel at home and be well taken care of. 
How Many Days Should You Spend in Denmark? 
A 7-day tour that highlights both famous sights and lesser-known gems in this amazing country hence is 7-8 days is an ideal duration to explore the best of Denmark. Copenhagen, the dynamic capital of Denmark, can be seen in one week, along with a few day trips to smaller cities like helsingør and Dragør which are rich in culture and history.
Best Things To Do In Denmark On Honeymoon
One of our favorite destinations to travel to for a couple is Copenhagen. Did you know, it's among the most romantic locations in the entire world, if not all of Europe.?
1. Canal Cruise from Nyhavn
The center of the historic district of Copenhagen features a mix of elegant old buildings and striking new construction, wide boulevards, and narrow streets, as well as picturesque canals and a contemporary harbor. Nyhavn is doubtless the most colorful and vivid part of Copenhagen. Old houses are painted in different colors, boats docking along the embankment, and happy crowds!
2. Legoland amusement parks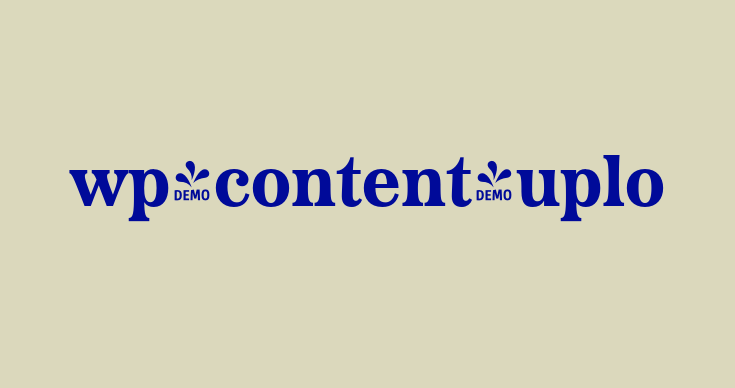 Legoland is one of the most well-known and well-liked amusement parks in Denmark, ideal for kids of all ages and families. The entire family will enjoy the fun, speed, and excitement. It must try if you'll looking for fun and amusement.
3. Tivoli Gardens
This is a beautiful park and a great way to spend a few hours even if you don't go on many rides. With 64+ and happy to do the Ferris wheel, play some games, stroll the grounds, have some bubbly, maybe a beer, and start the ride. The all-ride pass seemed like a good bargain. It's all happy vibes here.
How Much Money Do I Need for 10 Days in Denmark?
Based on the costs of previous tourists, you should budget approximately $151 each day for your holiday in Denmark. The average daily meal costs for previous tourists were $44 and daily local transportation costs were kr198 ($28).
Furthermore, a couple can stay in a hotel for an average cost of DKK 1,988 ($139). A trip for a honeymoon couple with an average of $2000-$3000 for an ideal premium experience.
Should I Get Travel Insurance for Denmark?
It is strongly encouraged for visitors to Denmark to acquire travel medical insurance, which offers transitory health coverage for illnesses and accidents. 
In addition to paying for your medical expenses, a complete travel medical insurance plan will offer emergency medical evacuation, round-the-clock access to an emergency assistance hotline, travel delay coverage, and luggage benefits. So yes, it is a must-have!
For your convenience, we have also listed Best Travel Insurance Packages for you to check out when you decide to take that trip you're so patiently looking for!
Is It Expensive to Vacation in Denmark?
The average daily cost based on the expenditures of other visitors is kr1,080 ($151) per day, therefore you should budget this amount for your trip to Denmark. Adding up to kr311 ($44) on meals for one day, the average cost of a weeklong journey for two persons to Denmark is kr15,120 ($2,119). 
Things to Know Before Going to Denmark?
Here are a few things you need to focus on before you land in Denmark:
Denmark is expensive. Holidaying here means you need to be careful of your expenditure.
Spartan hotel rooms come with Manhattan price tags and preciously little personality, hence Airbnbs is what you need to choose.
Taking drugs like weed is not legal, however, you'd not find police putting you behind bars but you might end up fighting biker gangs who control drugs in Christiania.
Danes most consume pork, and Hot Dogs are bestsellers.
Be sure to fit in some smørrebrød in between eating street dogs, Michelin-starred meals, raw oysters, and Danish home cooking.