Known to be the land of history and fairytale castles, Germany is any traveler's dream come true!  From experiencing architectural marvels to sampling popular beers, touring gorgeous museums, and embarking on thrilling adventures, Germany consists of a lot of things to do while you're on a trip to make the best of the trip.
Berlin, the capital of Germany is known for museums and galleries. Lovely old cathedrals and grand palaces make perfect heaven for art lovers.
And for nature lovers, Germany's great outdoors and places such as the majestic Bavarian Alps, the Black Forest, or the Rhine Valley, make a treat to the eyes.
Are you planning to visit Germany soon? We've got you covered with the best things to do and recommendations that will ease your trip. 
At CCN Travels, we bring the most curated solo and couple travel guides for you so do check out!
Best Things to do in Germany
Check out the latest cool tours and experiences that add to the best things to do in Germany recommendations!
1. Neuschwanstein Castle Tour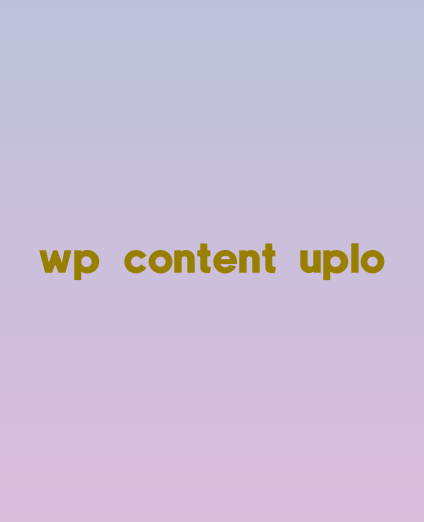 Take a tour from Frankfurt down the lovely Rhine and see the UNESCO-listed attractions of the Rhine Valley. A traditional steamer ride down the Rhine will take you past sprawling vineyards, historic settlements, and castles perched atop mountains. Consider Taking a luxurious air-conditioned carriage to the Rhine Valley and Riding a riverboat along the Rhine Valley.
2. Oktoberfest Tour
With a tour of Munich and a guaranteed spot inside a tent, this full-day adventure lets you take part in Oktoberfest in Munich. Learn about the history of the city, its brewing traditions, and the 200-year-old festival at Theresienwiese by taking a walking tour first. accompanied by enjoying beer and chicken. 
3. Salzburg Sightseeing 
On a day excursion from Radius Tours Office, visit the opulent Salzburg, historically the birthplace of Wolfgang Amadeus Mozart—and proceed with the group to the train as you go to Salzburg, Austria. Enjoy hours of independent exploration after taking a guided tour of Salzburg's top sights, including the Domkirche Cathedral and the Festung Hohensalzburg fortification.
4. PLAYMOBIL®-FunPark
With this full-day entry pass to Playmobil Fun Park, themed play areas are waiting for your family to enjoy after a day of sightseeing. The park, which is open all year long, has a pirate ship, a fairytale castle, indoor play areas, a Viking ship, a balanced course, and more. Put on your climbing gear and head to the indoor climbing wall or the Wild West Town to try riding a mechanical bull.
5. Rhine Valley Trip
Experience the UNESCO-listed treasures of the Rhine Valley on a half-or full-day tour departing from Frankfurt along the lovely Rhine. Take a typical steamer ride along the Rhine River, through expansive vineyards, historical cities, and castles perched atop mountains. Explore ancient Rudesheim and visit Loreley Rock by leaving the ship.
6. SEA LIFE Timmendorfer Strand 
An incredible aquarium that is ideal for the whole family is SEA LIFE, Timmendorfer Strand. By including a skip-the-line admission ticket, you can avoid standing in line at the door. You will avoid the throng and go right to the action. View over 2500 animals representing over 100 different species, including sharks, turtles, otters, octopodes, clownfish, and more.
7. Bavarian Beer and Food Tour
This food and beer tour in Munich will give you a taste of Bavaria's renowned beer culture. Bavaria's lovely capital welcomes guests from all over the world with its promise of pleasure and fellowship thanks to Oktoberfest and a range of famous beer halls and beer gardens. For an insider's perspective on this ritual of drinking, team up with a knowledgeable guide.
8. Berlin Icebar Experience
With a visit to the Berlin Icebar, where everything from the walls to the chairs to the glass holding your drink is made of real ice, you can experience a winter wonderland all year long. In addition to a thick jacket and gloves to keep you warm in the 14°F (-10°C) environment, your package includes three drink tokens: one for the front bar at room temperature and two for beverages within the Icebar itself.
9. ARISE, Grand Show
Love is more powerful than time. With its massive and majestic sights, ARISE unleashes a wave of feelings that will also capture your heart. Touching and moving, brimming with optimism, joy, and good cheer. ARISE translates as getting up, persevering, and maintaining trust in the nourishing power of love.
10. Gendarmenmarkt Tour 
The Gendarmenmarkt, a grand public square in Berlin's Mitte neighborhood, is home to several upscale eateries and lodging options, particularly in the Charlottenstrasse area. Travelers from all over Europe flock to the area throughout the winter to skate on the sparkling ice rink and shop at the magnificent Christmas market.