While on nature vacations in the US, like with any activity focused on animals, there are a few guidelines to abide by.
Animals should always be treated with respect and a healthy dose of caution, and a good distance should always be kept between you and the animal.
It's best to use binoculars or a zoom lens to watch from a safe distance rather than taking a selfie during a close encounter.
Autumn may be the finest time of year to see wildlife in the US, with fewer visitors, generally colder temperatures, and animals like bears and elk at their most active as they get ready for winter or breeding season. 
The fact that fall reservations for nature and wildlife tours are up 33% from two years ago suggests that the secret is out. Prepare in advance to view humpback whales in Hawaii, manatees in Florida, and bears in Yellowstone.
We list the Best places to explore Wildlife in the US so check them now!
1. Oahu
The koala (humpback whale) returns home every year, and Oahu celebrates this event. Although Oahu's whale season technically runs from December through May, the arrival of the season's first whale—which often occurs in October—is a major deal. Late fall is a terrific time to observe these enormous creatures without the winter throng. 
The greatest way to see whales up close is aboard a whale-watching cruise, however, you can also observe spouts from places like Diamond Head and Makapuu Lighthouse that are closer to the shore.
In addition to whale watching, Oahu offers year-round opportunities for shark cage diving, dolphin watching, and snorkeling close to green sea turtles.
2. Anchorage
Although Anchorage is sometimes described as a city at the border of Alaska's wilderness, it could be more correct to refer to it as a city entirely within Alaska's wildness.
The Chugach Mountains, which are home to Chugach State Park and Chugach National Forest and from which local wildlife wanders into the city streets, are responsible for the stunning skyline of the city. 
For a sure sighting, reserve a trip to the Alaska Wildlife Conservation Centre and the Chugach National Forest in Alaska. The benefit of traveling in the autumn? Perhaps you'll even catch a glimpse of the rare northern lights.
3. Jackson Hole
In Jackson Hole, it certainly seems as though there are more bison than people. Both Yellowstone and Grand Teton national parks are easily accessible from this wild valley, which is surrounded by the Tetons on one side and the Gros Ventre mountain range on the other.
The best chance to see every notable animal resident of the area is during a multi-day wildlife expedition. 
When autumn arrives, the wolves come out of their dens and the bears of Yellowstone are bulking up for the winter. Elk and bighorn sheep in Grand Teton are also in the rut. during the best possibility of encounters, schedule your visit during sunrise or sunset.
4. San Diego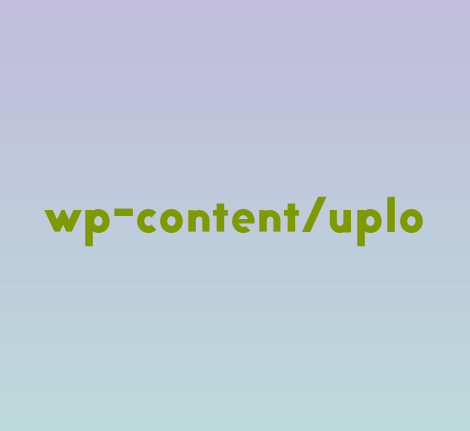 If going whale watching in the autumn is on your bucket list but traveling outside of the lower 48 states is unlikely, San Diego is the place to go.
One of the greatest spots to go whale watching in the US is in the waters surrounding this Southern Californian city, which serve as a major stopping point for grey, blue, and humpback whale migration routes.
Pods of blue whales can be seen feeding off the coast of California in the summer and autumn.
5. Denver
Denver is a growing city. The attention may be focused on the city's constantly expanding food scene, but the surge of new residents and tourists isn't just dining out.
Bookings for nature and animal excursions from Denver have nearly doubled over the past two years, which is not surprising given that the Rocky Mountains National Park is only 1.5 hours outside of the city. The elk rut makes autumn one of the greatest times to travel to the Rockies.
6. Outer Banks
With autumn bookings up nearly 30-fold since September 2019, the Outer Banks is our destination of choice for nature and wildlife tours.
Autumn is perhaps the finest time to visit the Outer Banks because of the less crowded beaches, excellent fishing, and seemingly even more stunning sunrises and sunsets. It may be the shoulder season. 
The sole remaining wild herd of Spanish Mustangs in the entire globe is located on this 200-mile (322-kilometer) stretch of barrier islands. Taking a guided trip is the best option because you'll need a 4WD to see the wild horses. 
7. Seattle
The backyard of Seattle is quite awesome. You may reach any one of Washington State's three national parks—Mt. Rainier, Olympic, or North Cascades—by traveling two hours outside the port city.
Though Mt. Rainier is the most frequented of the three and the most sought-after day trip option from Seattle, all three are difficult to top for lovers of wildlife and autumn scenery. Watch alert for the elk bulls' shockingly high-pitched mating sounds in both Olympic and Mount Rainier.
What are some iconic wildlife species found in the US?
The United States is home to a diverse range of iconic wildlife species. Some examples include the American bison, bald eagle, grizzly bear, gray wolf, black bear, moose, elk, mountain lion, alligator, sea otter, and various species of whales, dolphins, and sea turtles.
What is the best time of year to see wildlife in the US?
The best time to see wildlife can vary depending on the species and location. Generally, spring and fall are good times for bird migration, while summer is ideal for marine wildlife sightings. Many national parks have specific seasons when certain animals are more active or visible, such as bear sightings during salmon runs or elk bugling in the fall.
How can I observe wildlife responsibly?
When observing wildlife, it's important to follow ethical guidelines to minimize disturbance and ensure the animals' well-being. Maintain a safe distance, use binoculars or telephoto lenses for closer views, avoid approaching or feeding wild animals, respect restricted areas and trails, and never attempt to touch or handle wildlife. Always adhere to park or wildlife refuge regulations.
Are there guided wildlife tours available?
Yes, guided wildlife tours are available in many areas across the US. These tours are led by knowledgeable guides who can provide insights about local wildlife, their behaviors, and their habitats. Guided tours may be conducted on foot, by vehicle, or even by boat, depending on the location and the type of wildlife being observed.