American travelers seem to find it really hard to travel abroad after the pandemic hit. A survey of 3200 people by Tripit mentioned that many travelers had canceled plans to Europe who took a trip to America instead.
If you have an urge to travel to European Style Cities but seem like your hands are tied, we've got good news for you! You can visit these Best Europian Cities within America, the best part, is you don't need a Visa!
If you think visiting a beach is going to be a far-off destination job, I'm listing the Best Beaches in the USA that will ease out your next beach vacation.
10 Best European Style Cities Within America to Explore
These European Style Cities within America are perfect alternatives to traveling to Europe which as of now a list of restrictions, without a visa. 
Any of these locations will make you feel as if you've landed in one of the core European cities and have utmost fun!
Washington, D.C.
St. Augustine
Boston
San Francisco, California
New Orleans
New Ulm, Minnesota
Kansas City
Newport, Rhode Island
Santa Barbara, California
Solvang, California
1. Washington, D.C.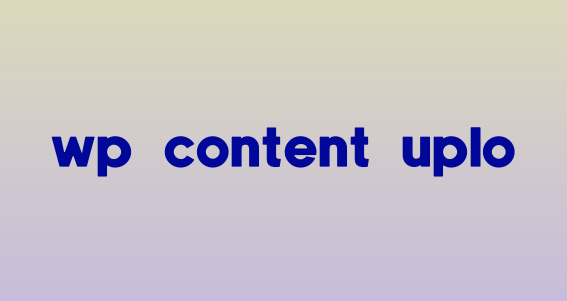 The Capital of the US, designed by Frenchman Pierre Charles built a Paris with gorgeous gardens, monuments, and grand, tree-lined boulevards making a beautiful tourist attraction to visit at.
Some popular locations to visit are Lincoln Memorial, The Tidal Basin, Holocaust Memorial Museum, National Gallery of Art, National Cathedral, World War 2 Memorial, and Of course the extravagant White House to name a few.
Where to stay in Washington (Budget-Friendly)
River Inn-A Modus Hotel
Logan Circle
Dupont Circle
2. St. Augustine
Known to be one of the oldest cities of the US, St Augustine is very Spanish influenced, a story follows that Ponce de Leon searched Fountain of Youth and left gorgeous preserves of Spanish Renaissance architecture.
Don't forget to visit Castillo de San Marcos and the colonial Spanish quarter to get a typical European vibe apart from the Lighthouse Museum, Touring the Old town, and Castillo de San Marcos. 
Where to stay in St Augustine (Budget-friendly)
The Cozy Inn
Embassy Suites by Hilton
Days Inn by Wyndham
3. Boston
Boston no longer looks like an English Colony, with gas-lit lanterns, and Federal-style rowhouses which also has a vibe of Ireland. Known to be one of the visited cities in the US, which has something to offer for all types of travelers.
Don't miss out on the Freedom Trail, Paul Revere House, New England Aquarium, Franklin Park Zoo, etc which are great.
Where to stay in Boston (Budget-Friendly)
The Revolution Hotel
Hilton Boston Downtown
Seaport Hotel
4. San Francisco, California
A beautiful amalgamation of cultures around the world. The temperate climate, occasional palm trees, hills, distant mountains, and seaside location make it an ideal location to relax and chill, and every traveler loves it.
Don't forget to visit Golden Gate Bridge, Alcatraz, Oracle Park, Twin Peaks, Palace of Fine Arts Theatre, Walt Disney Museum are some of the spots that shouldn't be missed.
Where to stay in San Fransisco (Budget-Friendly)
Hilton San Fransisco Financial District
Hyatt Regency 
Union Square
5. New Orleans
New Orleans is also based by the French, is the most outward city-inspired from Europe, has a variety of architecture, food, music, language, even a lifestyle that's a mix of French and Spanish influence.
The best places to visit in New Orleans are King Lake, Mississippi Cruise, Jackon Square, explore the French Market for sure.
Where to stay in New Orleans (Budget-Friendly)
Bourbon Orleans Hotel
Hilton New Orleans Riverside
Hyatt House Downtown
6. New Ulm, Minnesota
The high concentration of Scandinavian-Americans, New Ulm, consists of more than 50% German-Americans that host the best celebrations, complete with German-style beer.
Don't miss out on the Minnesota Music Hall of Fame, Flandrau State Park, Brown County Historical Society, Morgan Creek Vineyards are fun locations to watch out for! 
Where to stay in New Ulm (Budget-Friendly)
Best Western Hotel
Colonial Inn
Madela Hotel & Suites
7. Kansas City
It is said that The Country Club Plaza was created in 1912, inspired by the streets and markets of Spain, you'll also find a replication of the architecture of Spain that looks alluring.
Check out Overland Park, Brookside, Crossroads Arts District, River Market, Leawood, to name a few.
Where to stay in Khanas City (Budget-Friendly)
Ambassador Hotel
Khanas City Mariott Country Club Plaza
The Raphael Hotel
8. Newport, Rhode Island
Newport is known for its mansions, built specifically for families like the Vanderbilts, sailing culture, the famous Cliff Walk will make every tourist feel like they're in French Riviera.
You'll experience the best summer suns, board a chartered catamaran, eat as many Oysters as you can and sip your favorite Champagne.
Where to stay in Newport (Budget-Friendly)
Renaissance Newport Beach Hotel
Newport Beach Marriott Hotel & Spa
The Inn at Laguna Beach
9. Santa Barbara, California
In the 1700s, Spaniards traveled the coastline of California intending to expand the territory of Spain, building 21 Missions extended from San Diego to Sonoma, introducing Spanish aesthetics and culture to the city.
Explore County Courthouse, Stearns Wharf, Mission Santa Barbara, known for broad sandy beaches to relax.
Where to stay in Santa Barbara (Budget-Friendly)
Hilton Santa Barbara Beachfront Resort
Hideaway Santa Barbara
Casa Del Mar Inn
10. Solvang, California
Near to Santa Barbara, lies Solvang, which was initially set by the Spanish later was filed with Danish-Americans at the turn of the 20th century. You will spot the half-timber architecture, windmills, odes to Hans Christian Andersen, a lot.
A few locations to check out are our Old Mission Santa Ines, Hans Christian Andersen Museum, The Wildling Museum of Art & Nature of Solvang, etc.
Where to Stay in Solvang (Budget-friendly)
The Mirabella Inn
Wine Valley Inn
Solvang Inn and Cottages
Do you know why people love to visit Europian Cities?
European Cities in America are an inspiration, innovative, and have an optimistic approach leading our future with a more sustainable and innovative approach, which is the reason why travelers love European cities even if people call them overrated.
What Part of the USA Is Almost Like Europe?
St Augustine is one of the untouched of America that has a trace of Spanish roots and the missions and other historical monuments still give a raw Spanish vibe making it one of the closest cities of the US that look like Europe. 
The above-listed places are easy to get in, with amazing weather at all locations making it worth giving a visit.
These locations are a beautiful alternative for Europe as it's a little dramatic with restrictions at the moment.
Which location are you choosing to visit?