Often referred to as the "ultimate heaven on earth", Bali is one of the most popular and common destinations people choose for a honeymoon. Rightly so, isolated from hectic rush hours, skyscrapers, and fast food joints, Bali is a perfect mix of beaches, luxury, romance, history, and great food. 
If you're planning to visit Bali for a honeymoon or romantic getaway, we have some amazing deals and options for you to explore so stay till the end. Check out everything related to visa details for Bali as we've mentioned it in our latest blog.
Also Read: Bali Budget Travel Guide & Tips
Why Honeymoon in the Bali? 
One of the best places in the world for honeymoon couples, best friends, and — most importantly — lovers in Bali. A honeymoon in Bali certainly has a spectacular setting, life-changing events, and priceless memories. 
These are some of the most common reasons why Bali should be your Honeymoon destination.
1. Gorgeous Beaches
Bali offers everything from basic beach hut lodging to opulent hotels and resorts, some of the most breathtaking vacation villas in the world, and chic designer hotels.
2. Numerous Leisure Activities
Unlimited Leisure activities to explore. Swimming, diving, snorkeling, surfing, kite surfing, and Mountain hiking are some of the options for water babies!
3. Plesant Weather at all times
The weather that has an all-year agreeable tropical climate makes a romantic getaway with your special one.
Is Bali good for a honeymoon? 
Bali is known as the "Island of the Gods," which has a lot to offer honeymooners, including beaches, a lot of waves for surfing, beautiful natural areas to visit and explore, vibrant ceremonies, and talented artists hence making it a great place for a honeymoon.
Accommodations, dining options, world-class activities, spas, and shopping are all offered in an exceptionally wide variety.
The Best Month to Visit Bali
Bali's actual off-season is in October, January, and February. There won't be throngs looking for ideal beach weather and diving conditions because all three months are officially the rainy period (January gets the highest rainfall.
Compared to the high months of June, July, August, and September, prices for travel and lodging are lower.
Which Bali Destinations Should You Choose for Your Honeymoon?
You'll have a great trip thanks to these breathtakingly lovely Bali honeymoon spots. Bali has everything to offer, including colorful night markets and romantic walks. Listing some great destinations for your trip to Bali:
Uluwatu – Honeymooners' Paradise location
Crystal Bay On Penida Island –Gorgeous nature
Kuta – Witness The Balinese Culture
Ubud – Beautiful Sights
GitGit Waterfalls – Where The Nature Speaks
Menjangan – Water Sports And More
Pura Besakih Temple – Learn The Religious Aspects
Nusa Lembongan – The Marine Life
Menjangan Island – A Great Maritime Experience 
Padang Padang Beach – Exotic Getaway
Gili Islands – Spend quality time
Waterbom Bali – For A Refreshing Experience 
Tirta Gangga – Enticing Palace Of Water
Nyang Nyang Beach – Take A Stroll
Goa Gajah – Seek Blessings here
How to Get to the Bali
The best way to reach Bali is by flight. The international airport, Denpasar-Ngurah Rai is located in the Kuta area and serves Bali. Buses leave from Pulo Gebang bus station in East Jakarta for those who want to travel straight to Bali. One of the bus companies that run a route from Jakarta to Bali is Pahala Kencana. 
Bali Honeymoon Cost
The Cost of Bali Romantic Special Honeymoon involves 7-8 days which costs around $1300 that includes a good blend of affordable and luxury experiences. When it comes to an exotic, reasonably priced honeymoon in South East Asia, Bali is all you could want. 
A luxury escape to Bali for a couple with all memorable experiences can count to $3000 for a 10-15 day trip that includes flights, food, hotels, sightseeing, and fun experiences.
However, the most budget-friendly goes down to around $800 for a couple for 6-7 days. 
Luxury hotels, top-notch food, vibrant nightlife, water sports, expansive beaches, lush jungles, historic shrines, and picturesque scenery are all available.
Where to Stay in Bali for Your Honeymoon?
Browse through a wide range of areas to Stay in Bali For your Honeymoon as we list the best options for your stay. 
Explore the amazing recommendations that we've got for you!
1. The Legian Seminyak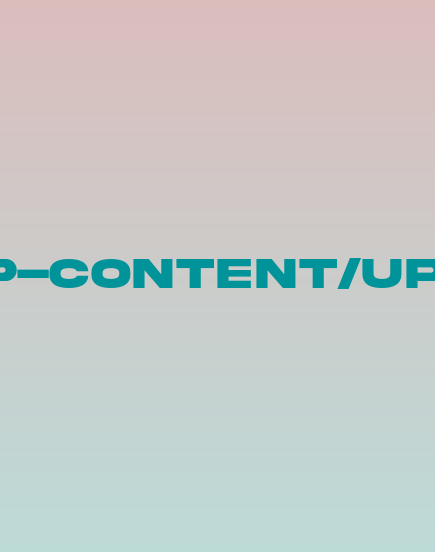 The Legian Seminyak in Bali is a luxurious all-suite hotel with unmatched views of the Indian Ocean that is set in tropically manicured gardens. The Beach House in an ample variety of exquisite accommodation styles is a cluster of 13 private villas that stands majestically amid scented gardens and private pools to enjoy with your loved ones. 
2. Six Senses Uluwatu, Bali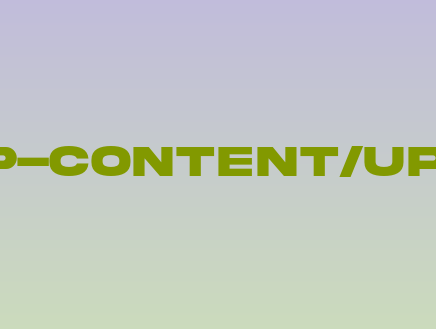 Six Senses is located in Pecatu, Bali's southernmost point, where it is home to "Pura Uluwatu," the revered Uluwatu temple, which is a famous one to visit. The breakfast and service of every staff will be amazing and make sure all your requirements are fulfilled. The team will always have a smile on their face and it was an especially pleasant stay overall.
3. COMO Shambhala Estate, Bali
This "Retreat for Change" is a place to unwind and enhance well-being. Modern health amenities include a Vitality pool, private treatment rooms next to the River Ayung, a climbing wall, a gym, a Pilates studio, and a yoga pavilion. One of the most beautiful and memorable hotel experiences you'll ever have.
4. Four Seasons Resort Bali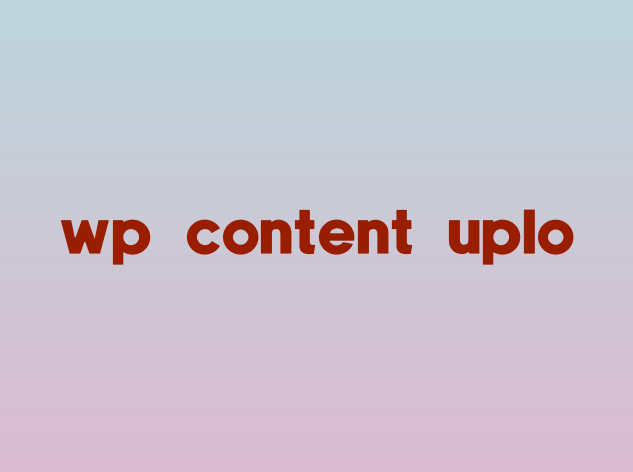 Enjoy the peace and tranquility of your modern pool villa, which was designed to resemble a Balinese home and is lavishly furnished with hand-crafted furniture, fabrics, and pieces of art. A unique experience staying at this hotel with such a friendly staff and very beautifully decorated rooms, you get pools with your suite, with the best hospitality! 
5. The Oberoi Beach Resort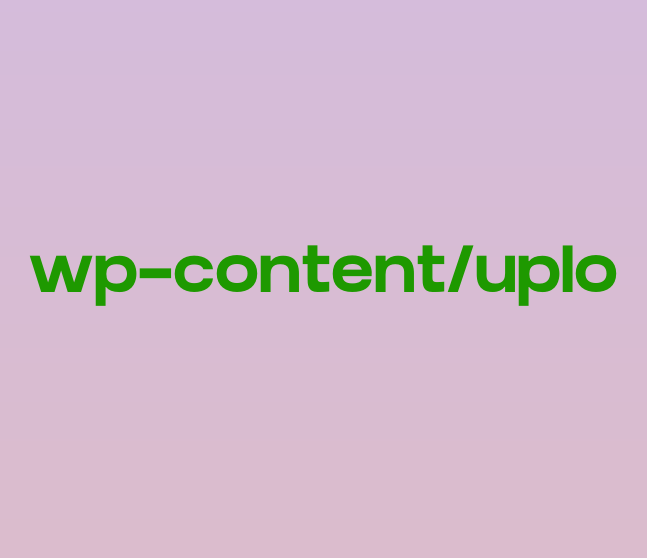 Get an unforgettable experience of Bali thanks to our prime location on Seminyak Beach, which is surrounded by fifteen acres of beautiful gardens and a natural amphitheater for performing arts, restaurants with beach views, and delicious food. All of this is enhanced with unique romantic experiences and our sincere concern for your every need.
Still confused? Our blog on the best hotels for honeymoon couples mentions enough options for you to explore.
How Many Days Should You Spend in Bali? 
Spending at least 6 to 10 days in Bali is required to fully enjoy your vacation, while 3 to 4 days are more like a business trip and not enough time to accomplish anything.
If you wonder if A week in Bali is the ideal amount of time to see everything you need to see if you only want to explore the main island. 
However, I would also advise you to stay in Bali for 8 days if you also want to see the Gili or the Nusa Islands.
7 Romantic Things To Do In the Bali
Bali is one of the most romantic destinations to explore for young couples hence listing our best recommendations for you! And, we have the exact reason why you should be visiting these, stay tuned as we move further. 
1. Swim with Manta Rays in Nusa Penida
Set off on a snorkeling excursion and travel to the island of Nusa Penida, followed by a lunch on the beach, 3 different stops including Nusa Lembongan, Nusa Penida, and Nusa Ceningan, to swim with Manta Rays, you get to spend the noon at the beach having quality time with your loved one. 
2. Ubud: Spectacular Waterfalls Tour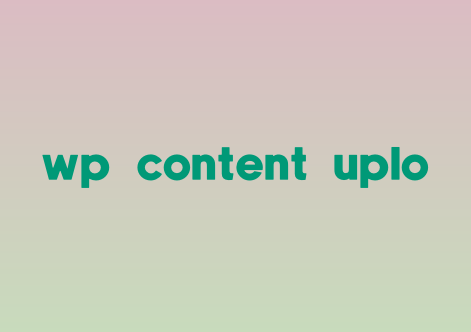 Visit the nearby Tegenungan, Tukad Cepung, and Tibumana waterfalls to reconnect with nature. You get to hike to a waterfall in the center of a lush green forest, swim under soothing waterfalls, and more. On your vacation, savor a delectable regional meal. A thrilling jungle swing ride and a trip to the Tegalalang Rice Terrace are optional additions to your tour.
3. Ayung River: All-Inclusive Rafting Adventure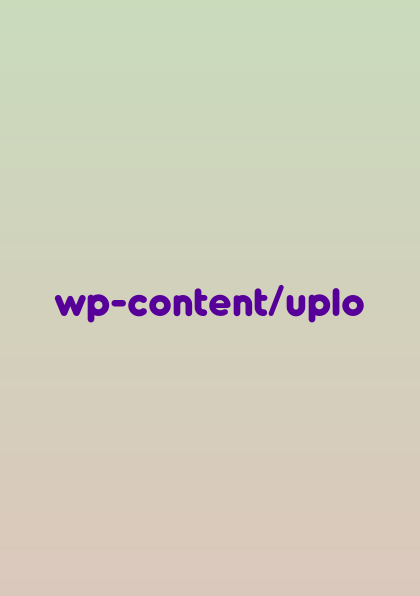 Try white water rafting in the Ayung River, the longest river in Bali with a guide, and take in the breathtaking scenery. Choose a hotel pickup to get to the rafting spot in air-conditioned luxury. Put on your rafting gear and clothing, then start your thrilling trip. Enjoy a delectable buffet to revitalize. 
4. Elephant Cave & Rice Fields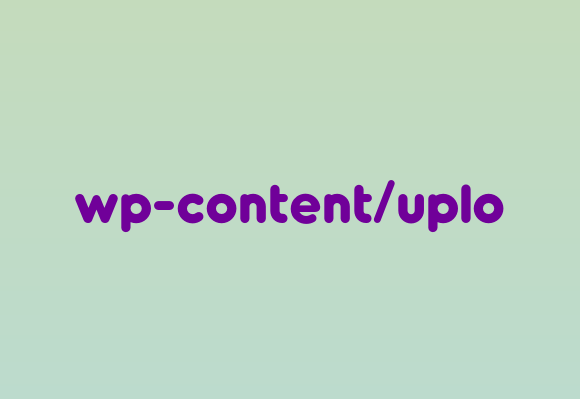 The Tegenungan Waterfall's cool water is perfect for a soak. Visit the Goa Gajah Temple to encounter the Tirta Empul Temple's spirituality. You get a private tour with a local guide, go to Elephant Cave, also known as Goa Gajah, surrounded by beautiful temples, and listen to stories that lie. 
5. Romantic Dinner on a Forest Tree Deck
Your romantic adventure awaits is a 5-star resort. After arriving, take your time strolling through the space to your exclusive tree deck for the evening. Enjoy the lush trees around you and the vibe that you'll love. The food and the ambiance were very good, the experience is worth the money that you'll cherish forever.
6. Leke-Leke Waterfall, Monkey Forest
Bali's iconic landmarks on a day tour. Explore Ubud Village, the iconic Leke – Leke Waterfall, and the Monkey Forest, and get stunning views of Ubud rice fields guided by a local guide that will make your trip knowledgeable, friendly, and fun! 
7. Ubud ATV and Padangbai Snorkeling
All of the activities at Ubud will be heaps of fun, timed very well, including a lunch of many options, and provide a lot of water throughout the activities. Snorkeling at the beautiful Blue Lagoon and Tanjung Jepun is the ultimate fun if water sports are your thing, try this now!
Best Romantic Restaurants In Bali with Amazing Food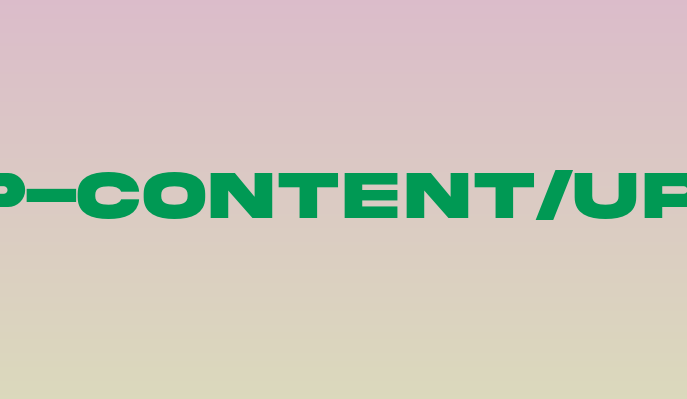 We're listing our best-recommended restaurants in Bali. Each location may create the atmosphere for a private celebration for you and your sweetheart, whether it's the crystal-clear waters of the Indian Ocean or the lush, green jungle. 
If you would prefer a love nest with a rainforest view or a private table for two on a cliff? The Gods' Island can accommodate whatever you want!
1. Ankhusa Indonesian Contemporary Cuisine
Known for Great food, amazing service, an ambiance that you will remember and friendly staff is always a good combination for a restaurant experience, definitely, a must-try if you want to treat your taste buds.
2. Wild Air Restaurant
Ideal for breakfast and snacks, Wild Air Restaurant is famous for tasty snacks, coffee and friendly staff, and hospitality. Stop by to explore the dishes if you're here in Ubud.
3. AMOK Sunset 
Nusa Penida has so many wonderful surprises for the adventurous and Amok Sunset is one of them. The location was on an elevated coastal lookout, the staff was really friendly and accommodating, the food was excellent and all up our group had a truly memorable experience, the vibe is for real!
Best Nightlife Experiences in Bali
Those seeking an alternative can choose the more sedate Nusa Dua, Sanur, or Ubud. You can be sure that everything of it is covered in our best-of lists of Bali nightlife.
If you're a youthful traveler looking to have fun, party, and drink the night away, Bali is the place to go.
With rows of bars, pubs, and clubs, each with its specialty to draw its steady flow of night owls, Kuta, Legian, and Seminyak rule supreme as the epicenter of Bali's nightlife.
1. LXXY Bali
A bunch of innovative, creative young people with a shared love of music and partying created LXXY. A pool club, a nightclub, and a cafe come together flawlessly in the LXXY experience. One of the best Night Club in Bali, very cozy and have a nice Dj, suitable for fun with friends or meeting with business partners so definitely worth a try.
2. Sky Garden
Bringing to Bali some of the top musicians from around the world. Every week, numerous DJs from the top 100 can be seen. Seven different DJ decks, each with its distinct genre and sounds, may be discovered, as well as our own incredibly outstanding dancers and house DJs, so your love for music will be taken care of!
3. Wanna Jungle Pool and Bar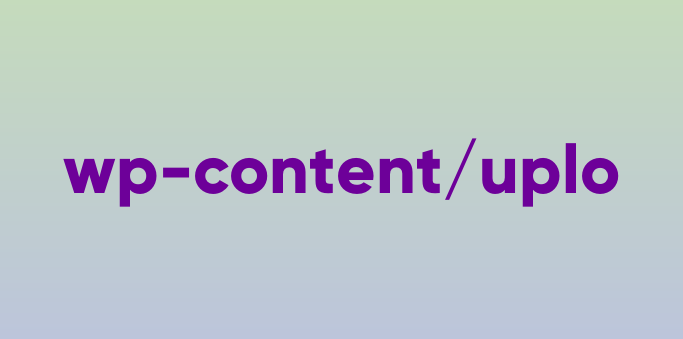 This lovely five-star boutique resort, which is only ten minutes drive from the center of Ubud, is built in perfect harmony with the natural environment. A gorgeous-looking jungle resort with dance music and meals that will make your evening memorable!
Things To Avoid In Bali
Here are the 5 things to stay away from in Bali. It contains some of the most prevalent risks that we learn about in the country of Gado and never-ending waves. Everything from uber-strict Indonesian laws to road safety issues and natural hazards, we've got you covered!
Driving without a license in foreign areas.
The possession, production, and trafficking of illegal narcotics are all strictly prohibited in Indonesia.
Avoid drinking tap water as it's a poor water condition.
To avoid dressing disrespectfully in Bali, visitors need to make a conscious effort.
Don't step on Canang Sari, little woven palm-leaf baskets, that are found outside temples on pavements, ledges, and in random locations around the street.
Should I Get Travel Insurance for Bali?
Bali is an intriguing country filled with natural beauty and amazing sights. Travel Insurance is not important but Yes, is recommended since there's a variety of water sports involved in adventure sports coverage.
Bali has chosen to require a negative Covid antigen test before departure. 
Is Thailand or Bali More Beautiful?
Most travelers have curious about whether Bali is more beautiful than Thailand. Well, to answer that we decide based on the tropical climate, beautiful beaches galore, low cost of living, lots of wifi cafes, etc. 
Cost of living: The cost of living is incredibly low in both destinations, Thailand is more affordable than Bali, but only by the slightest of margins. 
Accommodation: You can live as cheaply as 10 USD/night in a shared hostel room to 100 USD villas and resorts, while Thailand will cost you hostels starting at as low as 5 USD/night. You can get bungalows for 15 USD/night, and hotel rooms for 40 USD/night which makes Thailand a much more affordable place to stay in the context of prices, however, Bali is more romantic.
Food: Indonesian restaurants offer super tasty local dishes for as low as 3.50 USD, spending an average of 10-15 USD per day for food while local Thai cuisine offers more variety prices as less as 2 USD!
Hence, Thailand is much cheaper in expenses while Bali has got the most stunning romantic spots to enjoy!
How Much Money Do I Need for 10 Days in Bali?
A trip to Bali for 10 days including your food, drinks, shopping, entertainment, and any activities outside, goes on an average price of a budget of $400 – $1100. If you want to relax on idyllic beaches, visit gorgeous temples, and return home in love with Balinese culture and food on a decent budget, $700 is quite ideal.
How Do I Pay in Bali?
Cash is accepted everywhere in Bali. Visa and MasterCard are the most accepted credit cards in Bali you can use in an emergency and some hotels and accommodations do accept Amex and Diners Club.
Which Is Better for a Honeymoon in Bali or Phuket?
Bali and Phuket, both islands provide a wide variety of culinary delights, from traditional street cuisine to elegant dining establishments, for those on a gastronomic tour. Each island has its unique attraction despite all of the similarities. 
Anyone looking for culture will be exposed to exciting sights and festivities throughout the year thanks to distinctive traditions, and rich culture goes hand in hand with delicious cuisine!
However, these are a few points to notice:
Bali's beaches come in a great variety and have more choices and are famous, some of them add to the Kuta-Legian-Seminyak strip, Jimbaran, Nusa Dua, Sanur, etc. Phuket's beaches, on the other hand, are spectacular, with exotic backdrops against the calm Andaman Sea, Patong, Karon, and Kata are called partying beaches.
Bali has secluded 5-star beach or mountain resorts on every budget. In contrast, Phuket has as many hotel choices as Bali, and its beachfront hotels have a road between them and the beach is an experience altogether.
Bali's food is a mix of different world cultures, from Chinese to Malay, Indian to Arabic while Phuket brings broad international appeal and local dishes are worth a try.
Now it's on you to decide which one you want to pick!