Known as the Commonwealth of the Bahamas, the Lucayan Islands are a collective of 700 islands that are famous for their crystalline waters, white sands, duty-free shops, and private islands luring tonnes of visitors every season of the year! 
Solo travelers, couples for a honeymoon, or on family vacations, you'll find tourists of all sorts as the Bahamas promises beaches and adventures for all types of visitors.
Planning to visit The Bahamas in the coming months, check the flights at best deals from Booking.com while we provide a budget travel guide to the Bahamas to get started.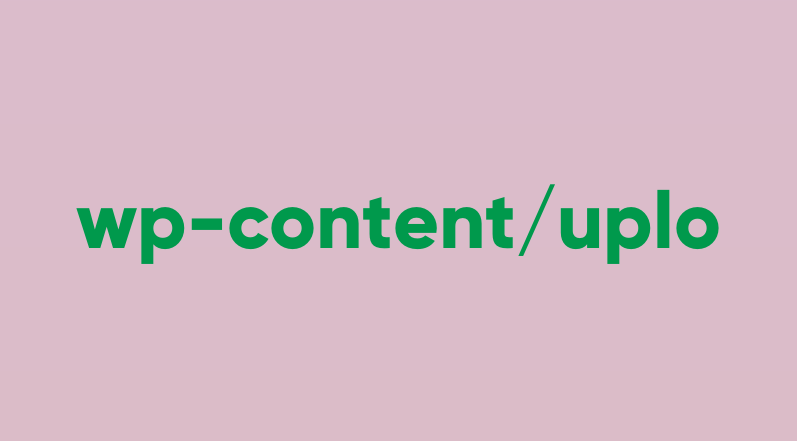 Why visit Bahamas?
The Bahamas not only comes with a rich historic reference and diverse cultures, but there's also a lot to experience as a solo, couple, or for people traveling in groups.
The Tiffany Blue waters and golden beaches make the best combination of views tempting more and more visitors every year.
These are a few reasons why visiting the Bahamas is on very travelers' lists:
Best Beaches to Visit: The Bahamas is a paradise for beach lovers. White and Pink Sand Beaches will give you a whole different vibe altogether. Harbor Island, is the most famous Pink Sand Beach one must not miss out. Other beaches like Big Major Cay (Pig Beach), Great Guana Cay, and Fernandez Bay, are gorgeous ones to visit.
The Diverse Bahaman Culture: The perfect mix of African and European influences makes the Bahamas a gorgeous place to visit. The rhythm of the Bahamas is as mesmerizing that you'll find yourself dancing to its beats. The local music Junkanoo is also a crucial part of the Bahamas music festival conducted every year.
Witness the swimming pigs: The most unusual animal activities that you'll not find anywhere but here. Bahamian coast introduces us to the fascinating animals that will blow your mind.
World-Class Restaurants and Resorts: Restaurants like Atlantis Paradise Island, Sandals Emerald Bay, etc will provide the best luxury services that introduce you to local food staples and continental as well. Make sure on not to skip the kinds of seafood in the Bahamas. 
Culture and Commerical Blends: Unlimited shopping, the best kinds of seafood, good locals, learning the story behind the rich culture, a history and arts person would totally love a situation like this. Most of the location is welcoming for all and is family-friendly.
The Best Time to Visit the Bahamas
According to US News, December to April is considered the best month to visit the Bahamas, which is when most tourists visit hence you'll find the prices inflated.
As per the weather, the temperatures are quite ideal the whole year hovering between 75°F to 84°F, however, you might find the hotter months a little humid. 
The Hurricane season starts from June to November, the peak months are August, September, and October, it's ideal to check the hurricane movements before you book the flights. Check out the National Hurricane Center website for more details.
What to Do in the Bahamas on a Budget Travel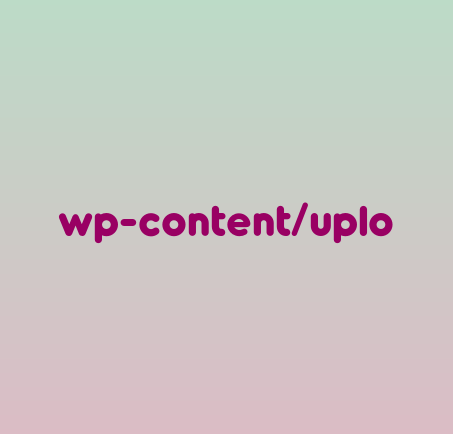 The Best part about visiting the Bahamas is that even if has the best of luxuries to offer, there are ample things you can do without burning a hole in your pocket!
These are a few things you can do in the Bahamas on a Budget:
Visit beaches like Love Beaches, Junkanoo Beach, Beaches of stocking island, Glass Window, etc.
Visit Ardastra Gardens & Wildlife Conservation Centre and go on a cruise ship tour.
Explore Caves and burial mounts in Lucayan National Park with a minimal fee of $5.
Do Snorkelling around and inside the sank ship in Sapona, and view the gorgeous sea life.
Take a ride on the water taxi in Bay Street to the heart of downtown Nassau and which costs just $4 per person giving you a 30 min ride.
Explore marvelous Atlantic resorts, underground tunnels, and marine life, all for free!
Imperial Takeaway has the best of budget-friendly breakfasts, lunches, and dinners, so if you're a little tight on budget, consider this as your Go-To!
Wander the streets of downtown amidst pretty pastel buildings in Permanent Square, and walk up Elisabeth Ave, towards the white water tower.
The fish fry at Arawak Cay is affordable and drop-dead delicious so don't miss it out!
A 2km walk from Louis & Steen's will give you an insight into the pale yellow Columbus Cove building and the beach is down a driveway!
Public Transportation in the Bahamas
Public transportation in the Bahamas is quite affordable and convenient. Jitneys or Buses that start from Downtown Nassau to Cable Beach cost $1.25, this is an ideal fare for most routes which goes up to $2 for extended routes.
Sitting for sightseeing is as affordable running from 7 am to 6 pm every day, the route includes Western Esplanade, past Fort Charlotte and Ardastra Garden Entrance, Arawak Cay (Fish Fry), and Radisson Golf Course, Breezes, Nassau Beach Hotel, Wyndham, Radisson, to view.
You can also look for Water Taxis and Ferry Boats decorated in classic Bahamian style that has been there through generations. An average ferry fare costs up to $3 per trip and operates from 9 am to 6 pm. 
Where Do I Stay in the Bahamas on a Budget
The exotic location of the Caribbean that's built with a combination of 700 islands has gorgeous beaches, underwater wonders, and an abundance of options to explore.
If you want to stay in neighborhoods while you're planning for a longer duration choose the Island of Eleuthera as they're affordable and exotic as well.
These Islands in the Bahamas will make the best getaway to a beach staycation while being on a budget yet full of experiences:
Paradise Island
Sunrise Beach and Clubs
Exumas
Rosewood Baha Mar
New Province Island
Sandy Beach Resort 
Bimini
The Our Islands
Long Island
Cat Island
What Can You Do at Night in the Bahamas
The Bahamas is known for its crazy nightlife, with beach clubs being the most popular ones that light up every space. You'll find Vegas-style casinos and experience authentic Bahamian culture, without making you bored for a second!
These top the list of things you can do at night:
1. Atlantis Casino: Based on Paradise Island, Atlantis Casino offers 85 gaming tables and over 700 slot machines making it one of the best casinos to explore with a Vegas vibe that you'll love.
2. A Marina Village Walk: Explore the Bahamas' food, culture, and music created by the local artists. Find handmade jewelry, locally made souvenirs, home decor, ceramics, and paintings. You will find the musicians going live in the colorful streets with amazing to enjoy.
3. Señor Frog's Nassau: Nassau has the best atmosphere for all ages, the best outdoor restaurants, delicious drinks, and fun dancing with the best cocktails to try, which can make your night really lively. 
4. Port Lucaya Marketplace: Grand Bahama Island has the best Port Lucaya Marketplace for Bahamian art, handicrafts, jewelry, and decor. The lively atmosphere has music performances in the Market Square with Seafood and Coconut.
5. Sea Glass Lounge: Based in the Cove Atlantic gets you the perfect getaway has a casino, and outdoor restaurant] at opens up to a beautiful sunset and astonishing night scenes by the water. The elegant decor and contemporary aesthetic make the place worth a visit.
6. Tiki Bikini Hut: Tiki Bikini Hut gives a very Junkanoo Beach vibe with umbrella shades to chill under with coconut water or beer, beach activities like volleyball, tug-o-war, and limbo to name a few, watch cruise ships, and take a snooze on one of the hammocks.
7. Club Waterloo: Known to be a Bahaman Nightlife gem, Club Waterloo is for the party goes who can dance all night. Resident to the famous DJs, the place promises you the best music and drinks.
Best Booking Resources for the Bahamas
These are the best travel booking resources to check before visiting the Bahamas:
The Beach Book
Fodor's Bahamas
Super Cheap Travel Bahamas Guide
Moon Bahamas
The Exuma Park
Tripadvisor gets you the best feedback, listing, and reviews of any place on Earth, so check out everything that makes you curious on their website.
These are some of the resources you should check for the best travel packages to the Bahamas:
Swimming Pigs Full Day Exuma Boat Tour
ATV Island Tour
Full-Day Small-Group Tour to Pig Beach in the Bahamas by Powerboat
Morning Pig Encounter 
Full-Day Eleuthera Adventure with Swimming Pig
Daily costs in the Bahamas
Even the Bahamas can be a luxurious destination but if you're on a budget, here's a guide to the daily cost you need to keep in mind the expenditures. 
Hostels in the Bahamas can be a little expensive. Budget hotels start from 100-150 BSD per night, add all basic amenities to it, and private rooms start from 60 BSD per night.
Traditional foods add to seafood and coconut drinks, the national dish is conch (a large sea snail), tropical fruits, and pork, peas, and rice are core foods. Most of it includes seafood. 
Breakfast starts from 3-5 BSD, make sure to not exceed that. You can also opt for a burger and fries at 15 BSD. Get yourself Beer is around 5 BSD and Bottled water at 2 BSD. Lunch and Dinners can be grabbed at 50-60 BSD.
An average budget for a day must be between 150 and 190 BSD (mid-range), Backpacker needs 100 BSD per day, while a luxury trip might end up with 340 BSD. 
Bahamas Budget Travel Guide: Money-Saving Tips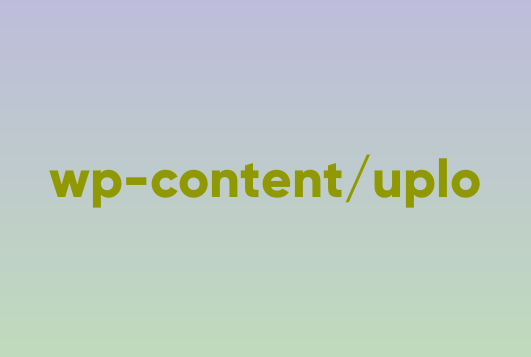 These are some of the money-saving tips you can note while traveling to the Bahamas:
Use Couchsurfing to stay with locals instead of booking hotels if you're a backpacker.
Use nightclub passes for cheaper visits to nightclubs, you can get them in taxis and hotels.
Choose local rum rather than imported drinks.
If you're staying for a long, choose to cook rather than buy three meals a day!
How to Stay Safe in the Bahamas
Traveling to a new place might result in you looking at the safety perspective, here's how you can stay safe in the Bahamas:
Avoid walking alone at night, especially in Nassau, keeping an eye on your wallets.
For LGBTQIA+ travelers to keep notes of the restricted locations. 
New Providence and Grand Bahama islands provide medical care so be prepared to buy the ones you need as the rest islands are limited to pharmacies.
Use licensed taxis and travel in groups as much as you can.
Be careful while riding mopeds, bicycles, or motorbikes.
What Should I Avoid in the Bahamas
Make sure that you avoid these things before reaching the Bahamas:
Don't travel without your documents at any point in time and keep them safe.
Don't ride a taxi without knowing the fares beforehand.
Riding or driving on the right side if you are renting.
Traveling to the Bahamas in the off-season from June to November.
Being at the beach all the time as there's a lot to explore.
Being too informal and casual to strangers.
FAQs
How Much Does a Bahamas Tourist Visa Cost?
A Bahamas Tourist Visa costs up to 100.00 BSD for a single man (duration 3-6 months), 100.00 BSD for Transit Visa, and 160.00 for Seaman Visa.
Check out the Documents required to apply for the Visa and fill out this APPLICATION FORM TO THE BAHAMAS VISA for further details.
Travel Costs for a Trip to the Bahamas?
An average travel cost for a day costs around 200.00. BSD, including food, transportation, and sightseeing. This involves BS$45 ($45) on meals, BS$31 ($31) on transport, and $100 for rooms. For a week you can expect the expense of S$1,397 added to BS$5,988 for a month. For couples, it takes BS$ 2,794 a week, BS$ 5,589 for 15 days, and BS$ 5,589 a month with a similar daily cost.
What Are the Best Airlines to Fly to the Bahamas?
The most frequent airlines that fly to the Bahamas are American Airlines, JetBlue & United Airlines. The cheapest flights start from $55 per person.