Australia called a global travel destination, is one of the must-visit travel destinations for travelers. There is something about the laidback vibe of the country that everybody wants to visit at least once in a lifetime. 
The globally famous wide-open areas, natural wonders, and forests, specifically "The Bush", and "The Outback", the Aussie lifestyle is so artsy and laid back, with astonishing beaches, and adventures that nobody can miss out on.
This blog takes you through the Complete Australian travel guide on a budget so stay tuned.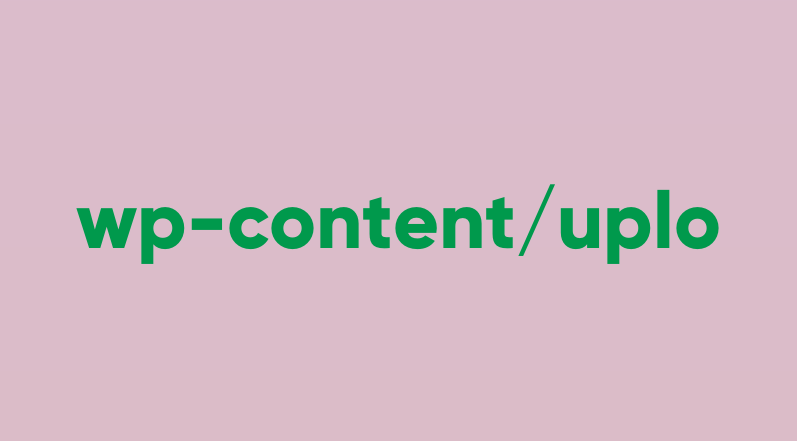 The Best Time to Visit Australia
The best time to visit Australia in the spring and autumn goes from April to October. During autumn you'll find blooming wildflowers around the gardens as flower festivals are held nationwide and springs have got your back for perfect water sports by the beach.
What to Do in Australia on a Budget Travel?  
Australia's gorgeous landscapes and urban cities give ample space to roam freely. In cities, you will find gardens, museums, and famous natural wonders while beaches have got adventures.
These are a few major things you can do in Australia on a budget:
Visit more beaches, entry to them is totally free and you can easily spend your days without spending much. 
Zoos like Taronga Zoo Sydney and Victoria's Healesville Sanctuary is also affordable since Australia is known for its wildlife, don't miss out on them.
Sunbathe with kangaroos at Lucky Bay.
Take a cruise ship to Kimberley as it is one of the experiences you shouldn't miss.
Drive at the Great Ocean Road, renting a car in Melbourne is a budget-friendly deal.
 World Heritage-listed Lord Howe Island is a guaranteed paradise, which takes then 2 hours from Sydney and Brisbane.
Although the Hot Air Balloon ride is an expensive deal but is one hell of an experience one should definitely check out.
You can also explore beautiful road trip routes in Australia that can add to insane fun, check out it our linked blog.
Public Transportation in Australia
Public Transportation in Australia consists of four major vehicles bus, train, tram, and ferry. You can get prepaid travel cards (different cities have different cards like Translink Go Card, myki, Opal Card, Metro Card; MyWay, etc). 
There is less public transport on weekends, the rides are timetable. You can also choose to take a taxi and shared cab services as they aren't expensive either.
If you're traveling to Australia for the first time, check out our listed Australian City Apps that will get you started stressfree.
Where Do I Stay in Australia on a Budget?  
These are some of the places you must consider for a comfortable stay:
Brisbane: Brisbane has the best rural landscapes. The location is affordable homestays and hotels, getting the best of sunlight and river scenes. 
Adelaide: Capital of South Australia, Adelaide has the best food and drinks. Popular for ex-pat families, many of them choose to live in, you'll find the most settled neighborhoods here.
Hobart: Hobart is said to be the second-best city in Australia, and is also the most affordable neighborhood to stay in for longer trips. Get to breathtaking scenes that include Mount Wellington.
Melbourne: Experience the multicultural aspects of Melbourne, the best bars, cultural events, and sightseeing are here.
Perth: Perth is an easygoing metropolitan city where you get to experience the urban Australian environment on a budget.
Australian Cuisines: Where to Eat and Drink in Australia
Australian cuisine has a got a lot of fresh fruits Tasmanian cherries and pears, and vegetables like pumpkin, cauliflowers, and potatoes, Cafe Culture and resort towns are excellent the best offerings in Australia, with small stalls that serve Thai, Chinese, and Japanese to its best.
Famous Foods of Australia consist of Chiko Roll, Damper, Lamington, Pavlova, Pie Floater, and Vegemite, these delicacies are the authentic Australian foods you must try.
Drinks: Wine tasting can be an enormous experience, the red and white wines, the Australian winemakers consider best on the palate, and regions like Barossa Valley in South Australia serve you the best of all. Craft wine and sparkling wine (the Bubbly from Tasmania) are great.
These are some of the best cafes you must try out:
Tasmania 
Attica
Quay
Africola
Rick shores
Detour
Dier Makr
Brae
What Can You Do at Night in Australia
There are a lot of things you can do at night in Australia. Autumn and Winter's evenings have the best with spectacular displays of Sydney and Canberra. Some of these spectacular experiences are listed below:
Sydney Opera House, Taronga Zoo Sydney, the Museum of Contemporary Art, and big-ticket music performances are the best at night.
Experience the ringing in the New Year in Sydney is a bucket list experience, grab your picnic baskets and chill here that gives you free entry.
The nightlife of Australia has the best of rooftop bars, live music, band shows, theatre, opera and try a cocktail, and watch a film on Bondi Beach which will be mindblowing.
The Dark Mofo dark and delicious winter arts festival transforms the perfect art, light, offbeat next, and sound show is a must-visit.
Experience the Southern lights known as the Aurora Australis, gorgeous waves of green, purple, blue, and red in the sky are astonishing.
7 Fun Wildlife Facts About Australia
Australia is the only continent covered by a single country with multiple natural wonders and gorgeous landscapes. These are some of the fun facts about Australia you'll be pleased to know:
The Australian Emu – a large, flightless bird – can run as fast as 45km/h (28mph) something you'll only find here.
The 17 most poisonous snakes around the world have their homes here.
The Box Jellyfish, found in the Great Barrier Reef is responsible for snakes, sharks, and saltwater crocodiles in the reef.
Kangaroos being the national icon, is estimated to have over 40 million kangaroos in the country.
Australia has the most camels in the world.
The number of sheep in Australia is three times more than people staying in the country.
There are homes to 1,500 types of spiders, 4,000 types of ants, and 350 types of termites in the world.
Australia Budget Travel Guide: Money-Saving Tips 
Backpacking to Australia can be one of the most astonishing experiences, check out these money-saving tips you can consider before traveling to Australia:
Accommodation in Australia is a little expensive there, consider approx $100 for hotel accommodations for a night, however, the neighborhoods Brisbane, Hobart, and Melbourne are cheaper than the rest. Hotels also cost around $30 per night.
Camping also saves a lot while backpacking. Wiki Camps App or Camps Australia Wide which provides low-cost camping sites you'll be sorted in $30 per night!
Mini meals at restaurants will cost you $30 per person, however, just coffee at $5 with a nice add-on will cost you $20.
A glass of wine or beer will cost you $10 per person, which can be easily reduced to $4– $5 during happy hours, keep an eye on discount vouchers everywhere.
If you like road trips, you should definitely look out for options, rent a vehicle or buy a campervan, costing around $50 a day is quite a deal with the kind of experiences lying ahead.
Booking packages will also save you a lot more. Try Backpacker's World Travel to explore more.
National Parks and beaches are thrilling are absolutely free. So make sure you make use of the most of it.
If you a solo female traveler exploring Australia for the first time, here are some safety tips to keep in mind while solo traveling for you!
How to Stay Safe in Australia
Australia is one of the most visited continents but is also prone to hazardous incidents so make sure you're prepared for the good and the bad. Staying safe in Australia adds these pointers to keep in mind:
Wear sunscreens all the time, it's the hottest always!
Prepare for an outback.
Be aware of your belongings and stay away from scammers.
Always use VPN than using public Wifi.
While on the beach, make sure you swim between red and yellow flags for your personal safety.
Be hiking or bushwalking in Australia, make sure of plenty of water, insect repellent, a good map, sunscreen, and sturdy shoes 
What Should I Avoid in Australia
These are a few things to avoid in Australia are as follows:
Never get off the bus without a thank you wave to the driver, guys, it's too hot to drive and some gratitude always helps. 
Never swim between yellow and red flags, and if you're planning to surf, be alert as the water gets nasty real soon.
Never drive fast or drive drunk.
Don't stay near suburban areas until you've rented a car for yourself.
Storm warnings are serious, the subtropical country has a good number of storms and cyclones, take alerts seriously.
How Much Does an Australian Tourist Visa Cost?
Australian visa Costs include a B visa (Business Visitor / Tourist) for $160, an E visa (Trader / Investor) for $ 205, Exchange Visitors for $ 160, and family preferences for $345 to name a few.
How Do I Get an Australian Tourist Visa?
It is easy to get an Australian visa. Check the eligibility here so that you're well aware of the requirements while you plan your trip. These are the core different Australian Visas:
Subclass 600 (Visitor Visa)
Subclass 601 (Electronic Travel Authority)
Subclass 651 (eVisitor)
Subclass 417 (Working Holiday Visa)
Subclass 462 (Work and Holiday visa)
Subclass 771 (Transit visa)
How Much Should I Budget for a Trip to Australia?
A trip to Australia, a 7-day trip for a solo traveler will cost around $2000, $3400 for a couple, and $5100 for a family of 4. Hotels range from $55 to $220, flights cost around $1000 to $1500, and an average daily cost of $150 per day that includes everything.