Amsterdam is considered to be one of the most expensive destinations when it comes to traveling. Honestly, budget travel to Amsterdam is not a challenge too as many travelers have mentioned that there's a lot to experience which is possible on any budget! 
Amsterdam is popular for historic architecture, canals, houseboats, outdoor cafes, art museums, and beautiful parks, you'll never fall short of places to explore.
Apart from The Red Light District, one of the most talked-about regions that involve adult entertainment, Amsterdam's nightlife is also something to experience once!
Get to get lost in the city and wander the streets of Amsterdam as this blog is a detailed travel guide that will help you experience the best of Amsterdam on a budget. Stay tuned till the end!
When to Go to Amsterdam?
The Best time to visit Amsterdam is from March to May and September to November which skips the summertime that is a little extreme.
The mild temperature of these months ranges from 30 to 40-degree which is pleasant enough for you to enjoy wandering the city at any time of the day.
Planning a Christmas vacation can also be a good idea to visit Amsterdam as prices tend to drop as the winter arrives! Well, if you wish to experience extravagant Tulip beds, you should plan your trip around May.
How Long Should I Go to Amsterdam?
An ideal duration to travel to "The City of Canal" Amsterdam is 3 to 4 days to visit the variety of attractions that include the Red Light District, the historic Dam Square, historical buildings, the castles, the windmills, and the countryside, a 3-day itinerary will be enough.
Here's how you can tour the city on your own: 
First Day: Explore the City (Walking Tours)
Getting acquainted with the city is the most crucial when you visit a new location. Not only does it help you to learn more about the historic references but there are many such locations that are more fun when visited through walking tours, which saves a little more!
Second Day: A Canal Tour
It takes less than €15 per person to take a canal tour around the city per person, these canals are the core experiences that cover a lot of the city so you can actually save time, effort, and some cash while you take this trip that takes 72 minutes of a day cruise to explore the city.
Third-Day: Bicycle Tour
Amsterdam is also famous as the City of Cyclists. "Small-Group Bike Tour of Central Amsterdam," helps you through a 3-hour tour to explore the major locations, wandering the streets of Amsterdam with a set of travelers.
Public Transportation in Amsterdam
The most convenient and affordable mode of involving a Public Transport Chip Card also called an OV Card which can be easily used on buses, trams, trains, etc.
The day ticked are easy to buy while you're boarding the bus/tram or you can also get them a day prior.
Some of the popular Travel Cards that can help you are as follows:
I Amsterdam City Card
Amsterdam Travel Ticket
GVB day passes
Old Holland Tour
Amsterdam & Region Travel Ticket
The most common public transportations include trains, metros, trams, buses, Ferries across IJ, and bike,s or cycle ride (rented) that ranges at really affordable rates starting from €8.50.
You can also take the help of transport websites like the GVB App, 9292ov App, and Citymapper App to purchase transport cards.
What to Do in Amsterdam on a Budget Travel?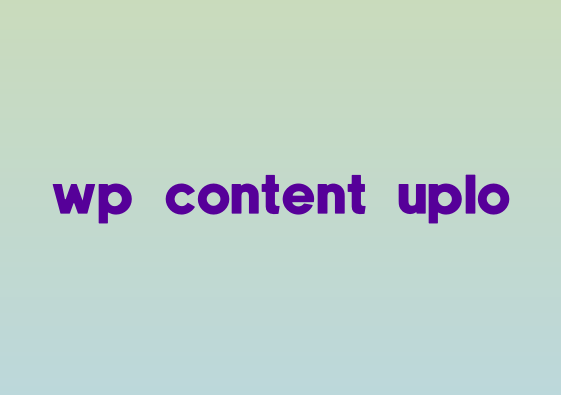 These are the top 7 things you can do in Amsterdam that are cheap and affordable for any traveler:
Trying Dutch Delicacies: Spending a small fortune in Amsterdam's high restaurants, being a hub for sprinkles, you can try them on toast which is very popular. Try dark chocolate shavings with their traditional roze koek, pink cake, etc.
A Free Ferry ride: There is enough popularity for the ferry rides on canals so skipping this one is an absolute miss. Taking a free ride on IJ, the longest water body that covers most of the city is an experience worth taking time for, no tickets are required!
The Eye Film Institute: 5 minutes after the free ferry ride is over, the Eye film institute charges a little entry fee but is worth watching as its gorgeous floor-to-ceiling windows, overlooking the water, 180-degree views, etc.
Light Festival: Find dates and look forward to Amsterdam's famous light festival hosted in winter when the water canals turn into an outdoor gallery and travelers around the world look forward to it. You can also explore nightclubs and music shows as they're fun!
Free Jazz Music: Amsterdam's Bimhuis, a famous venue where Jazz music concerts are conducted every Tuesday, for free! So if you're a music lover, this is going to be one of the experiences you'll remember, that too for free!
Free Museums: There are free museums apart from the ones that charge you euros, these include The Civic Guards Gallery and The Amsterdam Treasures collection which are absolutely free.
Explore the markets: Amsterdam is known for its vintage street shopping. Take a walking tour of the nearby markets that scream the authenticity of the city consists of, you can also shop for your favorite pieces and eat at cafes!
Where do I stay in Amsterdam On A Budget?
Picking the right place to stay in Amsterdam can help you save a lot of bucks while you visit different locations and help you save a lot. Neighborhoods provide you the benefit of amazing food, culture, delicious cafe points, and local life.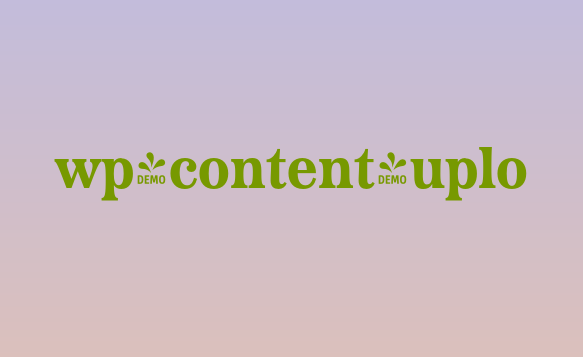 Check out these neighborhoods where you can stay in Amsterdam on a Budget, while you plan your next visit.
Hotels in Leidse Square sets you in a prime position where a lot of your interests will be met. Ideal for the luxury vibe on a budget. Hotels can charge from 15-30 EUR per bed/dorm.
Houseboat Studios can provide you with a one-of-a-kind experience if it's a short 2-3 day trip, features a small kitchenette and bathroom, breakfast, and other amenities are provided with gorgeous canal views.
WesternPark, City Centre has the best hostels if you're looking out for one, you'll get classical social vibes with old-school hostels. Some include Oud Zuid, Jordaan, Plantage, etc. Hostels can range up to €50 with 4-6 dorms, while private rooms end up to €70.
Where to Eat and Drink in Amsterdam on a Budget Travel?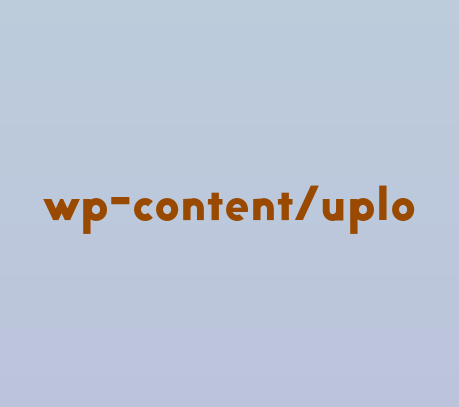 Eating and drinking on a budget in Amsterdam might be considered an expensive deal, but hence is the good news! The average budget for food a day is €33 ($38) as the average price for one meal costs around €12-€15, a domestic beer around €5, and fast food will cost under €10.
These are some affordable cafes you must try:
Sango Speciality Coffee
D'Juice House Amsterdam
Cuddle
Meat & Greek
Mankind
Lunchcafe Waterloo
Bocca Coffee
Check out the Best Breakfast & Brunch in Amsterdam that fall within Budget.
NOTE: Make the most of where you stay, a hearty breakfast at the hotel where you're staying will not cost you extra and you'll be sorted for quite some time.
Hotels like Hilton, Holiday Inn Express, and InterContinental Hotel Group, offer complimentary breakfast so you'd want to try. 
What Can You Do at Night in Amsterdam?
The nightlife of Amsterdam is really famous so is not something to be missed out on. While Amsterdam looks gorgeous at night as the city lights up to some new experiences.
The Amsterdam Light Festival is huge, music concerts in a concert hall like Concertgebouw, dance the night away with the famous DJs, seek out lounge bars and dining, and in fact, visiting museums at night is fun too.
Amsterdam Travel Guide: Money-Saving Tips
Being one of the most popular cities in Europe, travelers have mentioned a few Money Saving tips that will help you while you're in Amsterdam if it's you're visiting for the first time:
Get an Amsterdam Pass that offers you free tickets to many attractions that start at €65/ day.
Beer at hostels is €2 even if you're not staying, Belushi's Bar is also very popular amongst the locals.
Museum Cards lead you to free entry, and there are numerous museums to visit, saving you enough bucks.
Hire your boat that costs €20, instead of an expensive canal route across IJ.
Try local foods, and cook your own food if possible, rideshares will have to save extra money.
Things About Amsterdam: The Good
These are a few great things you'll like about the City:
The City of Amsterdam is absolutely gorgeous and Canal Ferry rides are a kind experience.
Numerous museums speak about art and culture.
The Laidback attitude of people and the super chill vibe is something you'll love.
Gorgeous-looking people, relaxed and believe in positive environments.
Things About Amsterdam: Not Too Good
While Bikes are really popular in Amsterdam, you'll find a lot of locals who'd randomly run into you since they have zero patience on roads, be careful of that!
Not an ideal location to explore food as the cafe and local cuisine are just decently average.
The Weed culture of tourists and drunk party scenes may feel a little extra which might annoy.
FAQ
Is Amsterdam safe to walk at night?
The city of Amsterdam is absolutely safe to walk at night (for women) and at all hours as well. However, it is recommended to be a little aware while at nightclubs as you'll find the majority of drunk tourists all over the place which might feel a little unsafe. In addition, the Red Light District of Amsterdam should also be visited with caution at night.
What should I avoid in Amsterdam?
A few things you should avoid as tourists in Amsterdam are Getting too stoned and walking on roads, buying local drugs, clicking pictures of women in the Red Light District, walking in bicycle lanes, renting a car, spending money to buy an I am Amsterdam card (most of the locations are free and affordable).
Can I live in Amsterdam in only English?
Even if most of the locals in the Netherlands speak Dutch, 90% are well-spoken in English and the municipality of Amsterdam recognizes English as an official language even if Dutch is their official language, hence it is safe to say you can survive in Amsterdam with English as the only known language
Can I use my debit card in Amsterdam?
Yes, you can easily use a Debit Card in any part f Amsterdam, however,  VISA Electron is not accepted in a lot of places.
What cards are accepted in Amsterdam?
Visa and Mastercards are widely used in all parts of The Netherlands including Amsterdam. American Express is also used by middle- and upper-bracket categories, however, Diners Club is not commonly used.
How much does the Amsterdam red light district cost?
Although there's nothing like an entrance fee, it is popularly mentioned that a 15-minute service costs around 50 EUROS, although that's an average it totally depends on the services of the client.
Conclusion on Amsterdam Budget Travel Guide
A visit to Amsterdam is one of the best decisions you'll ever make. Not only it's a great choice for museums, art, and architecture, the canal rides, and crazy rides are absolute fun!
However, you can avoid drinking while walking on the roads, and beware of ticket scams even if it is one of the safest cities to backpack!
When are you planning to visit Amsterdam next?